Behind every cocktail, there's a set of hands and finesse orchestrating the final libation. If you ever find yourself sipping on a classic negroni unknowing of what goes inside the tumbler, shake up your tropical plans with these cocktail making classes and wine programmes to refine your social skills and become the life of the party.
Akademi Bar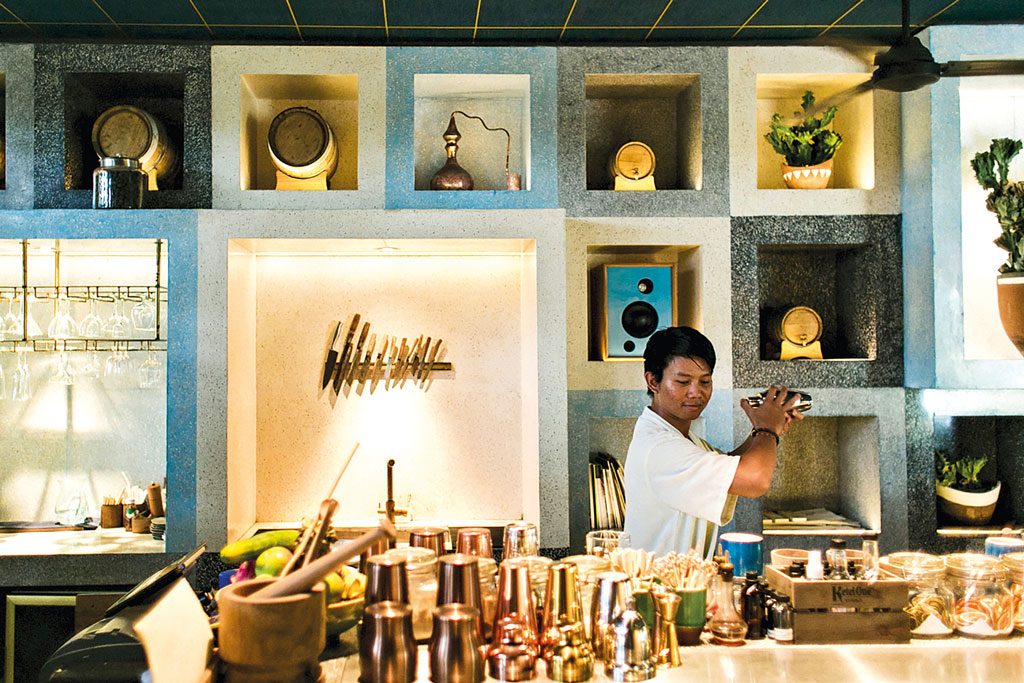 When a bar doubles as a research and training centre for cocktails, you know you'll be learning from industry legends. Akademi is the brainchild of award-winning mixologist Dre Masso whose vision of combining his love for cocktails and locavorism came to life in this atmospheric open-air bar.
In addition to hosting international bartenders and developing world-class mixologists out of local Balinese bartenders, Akademi has made it its mission to be a research lab for the use of Indonesia's native botanical ingredients, embracing its root-to-flower philosophy.
Whilst Akademi hosts programmes to school up-and-coming bartenders, guests to Akademi's mixology class will get a personalised one-hour session with an introduction to mixology, a taste of their house-infused Balinese spirit, arak, and a step-by-step explanation of how to create cocktails using Balinese ingredients. The price is inclusive of two cocktails and an arak tasting led by the in-house experts!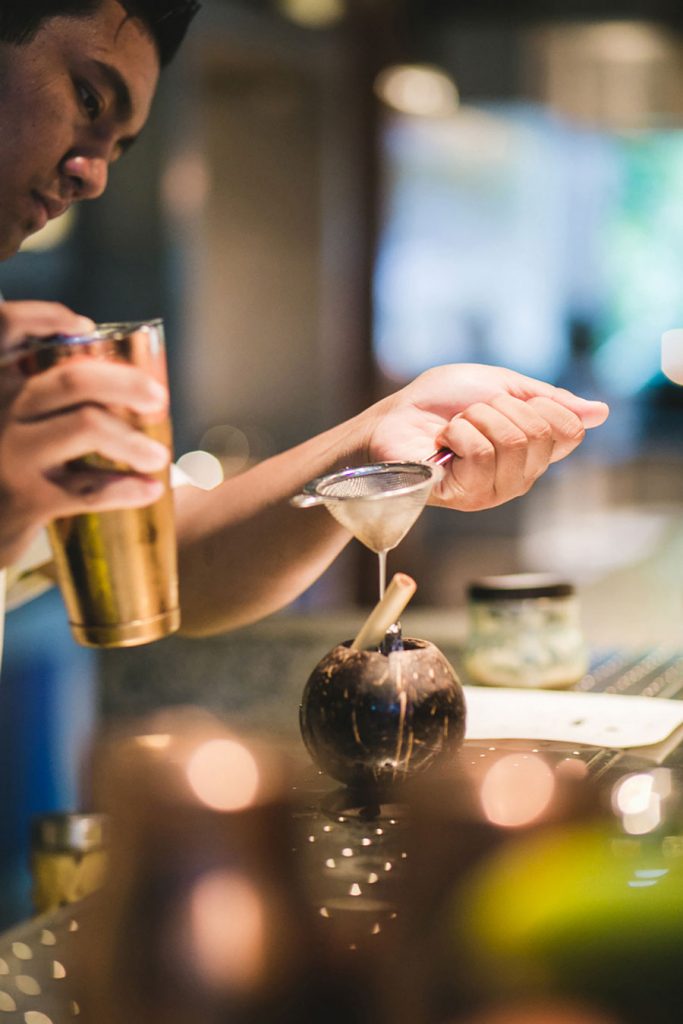 Akademi Bar
Katamama, Jalan Petitenget No. 51B, Seminyak
+62 361 3029940
www.akademi-bar.com
Woobar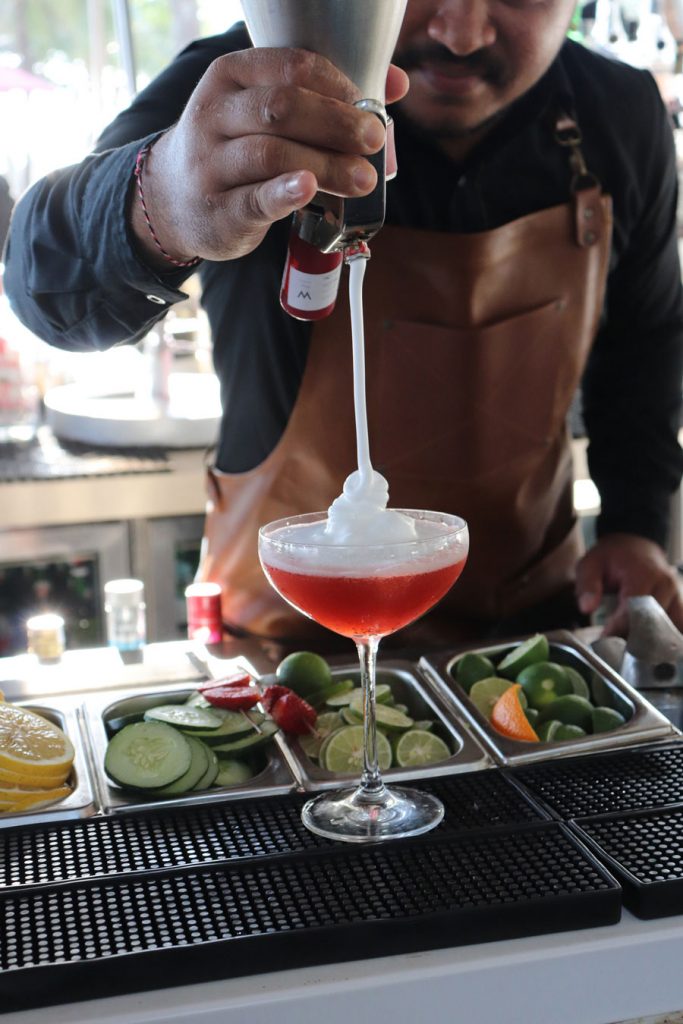 At Woobar, you take centre stage behind the bar and be your own bartender! Woo the audience with your mixology skills at Mix It Up, Woobar's very own cocktail class that puts you and your cocktail demands first.
The concept is to share with you the sensation of being a mixologist at a 5-star hotel, where you are encouraged to get as creative as you please without lowering the quality of a hotel-standard cocktail. The hour-long class will have you create three cocktails from their menu and enjoy a tapas dish afterwards to pair your drinks with. Woobar's resident mixologists possess a wealth of knowledge in cocktail-making – they will elevate your mixology journey to an exciting and educational experience all the way through.
Your mixologist will firstly create an example for you to replicate, but remember, the cocktails are made for you by you, so you are allowed to adjust every single element to your taste. It's perhaps wiser to opt for the more modern mixes, rather than a classic (if it's not broken, don't fix it), to give yourself more creative liberty to get experimental! Mix It Up is available upon request – inform a member of staff at least a day before you plan to join a class. We recommend you book in a pre-sunset session, just enough time for you to indulge in your creations against a gorgeous sunset backdrop.
Woobar at W Bali Seminyak
Jalan Petitenget, Seminyak
+62 361 4738106
www.woobarbali.com
Sundara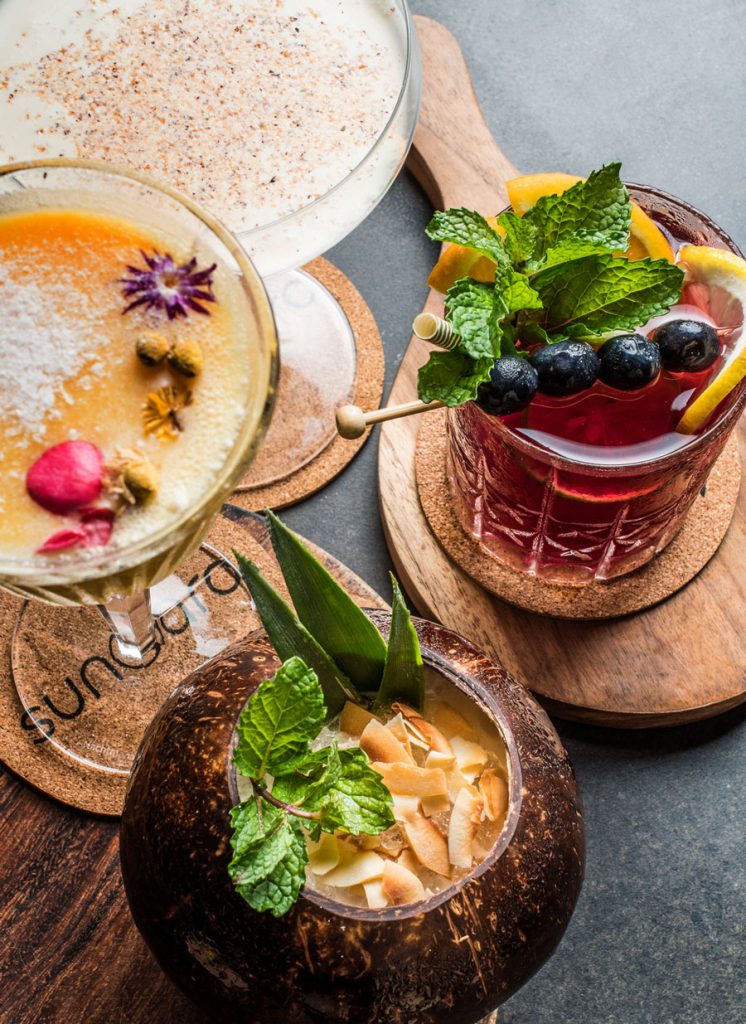 There is more than one way to take a history lesson – or a cocktail class. At Sundara, history is taught by world-class mixologists and supplemented by a syllabus of premium spirits, spices, and classic recipes. 'A Liquid History of Indonesia' takes a different approach to learning the country's rich past.
Sundara's bartenders will take you on a journey through the ages whilst uncovering the secrets of innovative cocktail making. The finely curated concoctions are aligned from ancient times to the Spice Wars right up until Indonesia's independence.
Each era influences what goes into a glass, complete with the spices and fruits available during that time to beautifully add flavour, colour, and texture into your mixes. To fulfil Sundara's graduation requirements, each applicant must choose a cocktail from each era. Bringing home a diploma degree includes completing four cocktail flights of 100ml servings, whilst graduating with a masters degree means choosing four cocktail flights as well as adding one plate from each era.
Sundara
Four Seasons Resort Bali at Jimbaran Bay, Jimbaran
+62 361 708333
www.sundarabali.com
Hatten Education Center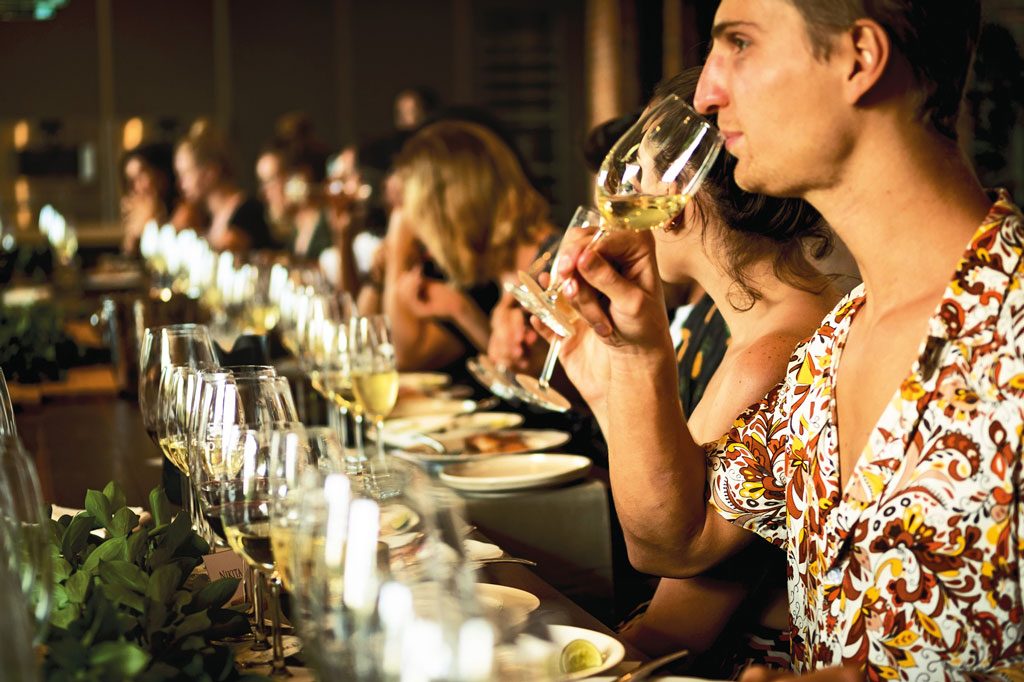 Not only do Hatten Wines satisfy your wine demands, they also appease your wine curiosity! If you aspire to be a certified sommelier or seek to dive into the world of wine from production to management, sign up to their extensive training programmes.
Ranging from basic wine knowledge; wine appreciation; wine and food pairing; sommelier training to wine management and development programmes, Hatten Wines Education Centre offers international certification from UK's prestigious WSET (Wine & Spirit Educational Trust).
You could be a student in hospitality or an entrepreneur involved in wine distribution – the classes are open to anyone with an interest in wine knowledge! The Basic Wine Training is a rudimentary class to teach you the basic knowledge of wine, wine tasting, and the art of serving wine – perfect if you're only in Bali for a short period. If you want to delve more into the syllabus, the amateur wine training series comprises of three programmes. The first unit is to assess your understanding of wine production; whilst the second unit teaches the functions of each wine equipment and the last unit is to help you learn the proper way to serve wine and understand service preparation.
Hatten Wines is the first winery in Indonesia to offer internationally certified wine knowledge programmes – join a class and graduate yourself from a self-proclaimed wine connoisseur to a legitimate sommelier!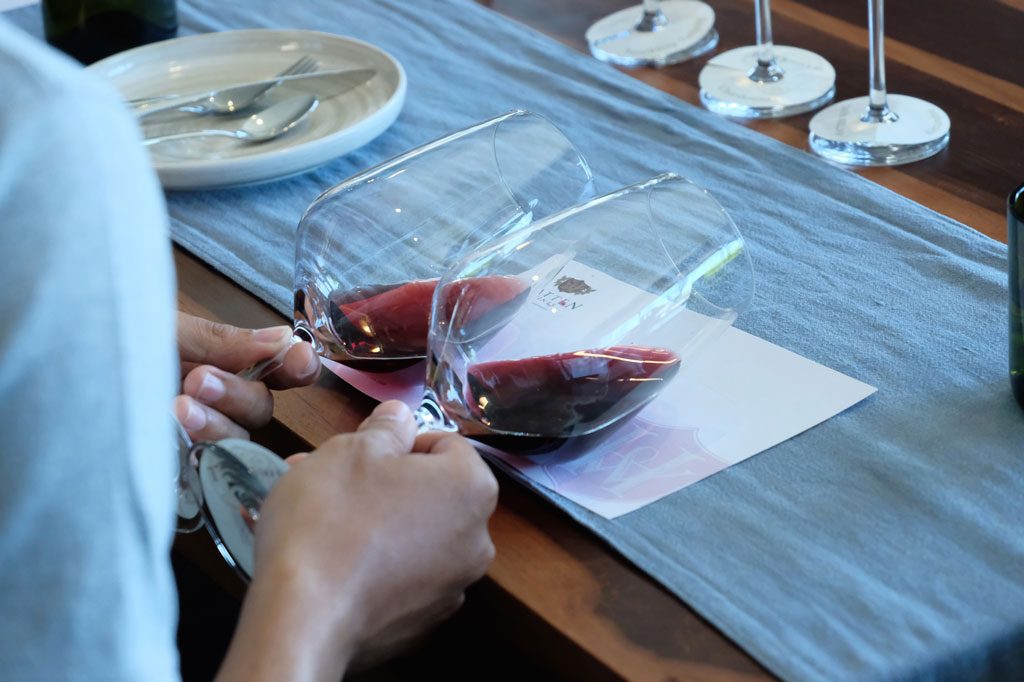 Hatten Education Center at Hatten Wines Building
Jalan By Pass Ngurah Rai 393, Sanur
+62 361 767 422
www.hattenwines.com/wine-classroom