Situated on the slopes of Mt.Batukaru is a unique destination that invites visitors to not only explore the lush surroundings of the mountain, but to taste natural products at their origin.
Talasi is a social enterprise founded by Alisjahbana Haliman. It is centred on the creation of premium quality natural products at their origin, with the aim of empowering grassroots communities, i.e. the producers themselves. From coffee beans to cashews, snake fruit arak to honey, Talasi's natural products are processed near to where they are sourced, allowing a close relationship with farmers and producers. This allows for easy sharing of knowledge for a sustainable supply chain, higher and more stable income, and training to improve agriculture practices and also contributes to lessening the carbon footprint of each product.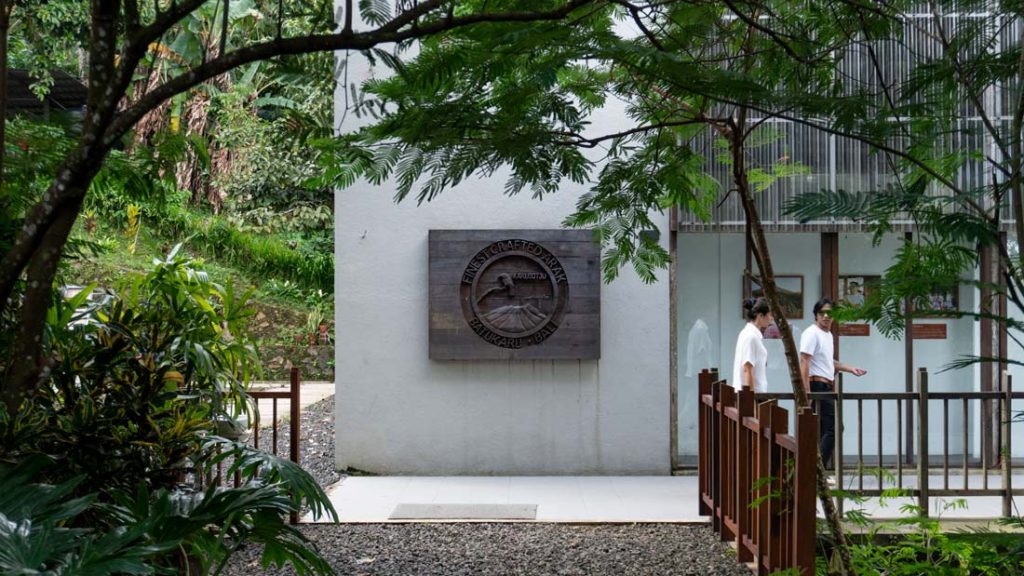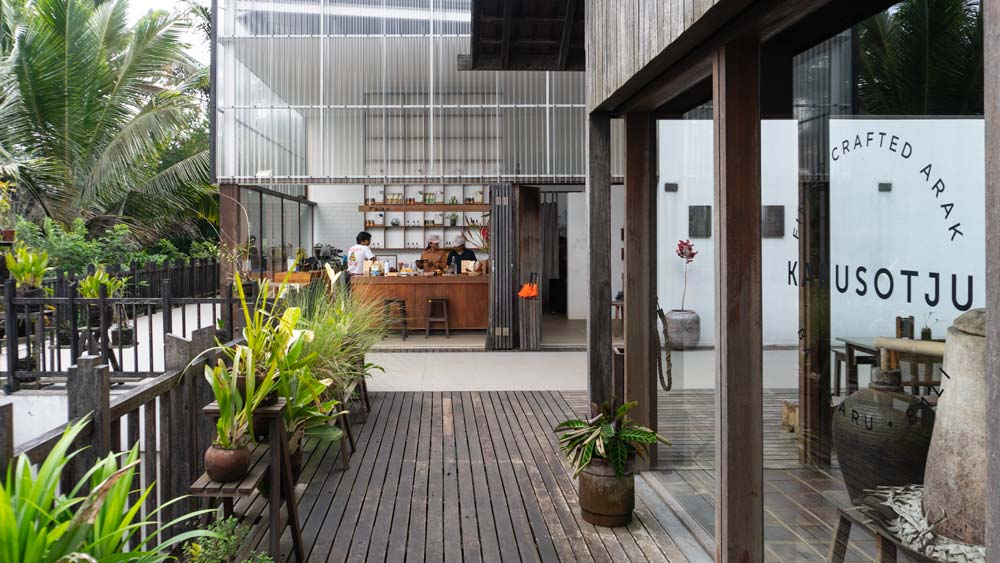 The Talasi Estate at Batukaru is an opportunity to come close to these products. The destination sits deep in the foothills of Mt.Batukaru where their shop, café and experiences can be found, all overlooking the surrounding forest and open to the crisp, cool mountain air.
Through their Product Journey, visitors can see firsthand the process of making Talasi products, listen to the stories of farmers in the surrounding area, and of course taste the produce directly. It's a guided learning experience into Bali's amazing bounty. Another experience offered is their Rainforest Walk, a trek into the lush surroundings where a host of tropical fruits, medicinal plants and edible plants can be spotted along the way. 300-year-old trees and colourful tropical birds are also some of the great surprises.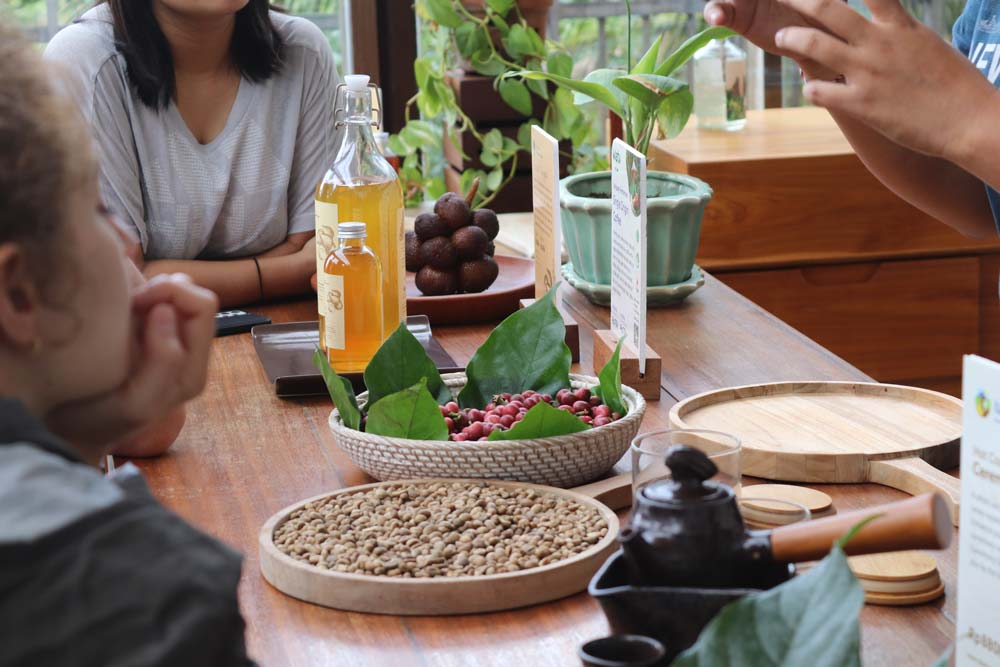 Back at Talasi Estate, the café offers great, fresh dining experiences, of course honouring a farm-to-table concept. Serving up a very affordable menu of sweet and savoury delights, from Nasi Campur to French Toast, there's an element of Talasi introduced in every dish. Salads drizzled with their Watu Honey and Salak Vinegar, satays made with Watu Cashew sauce. If you're after a drink, you can enjoy their locally-picked and processed coffee or cocoa.
The Estate is also home to the distillery of Karusotju, a locally-produced premium spirit made from honey sweet potato (yam). With a vision to reimagine 'arak', Indonesia's distilled spirit, in a way that would elevate its perception and reputation amongst discerning drinkers. Clean, crisp and full of character, the product has certainly raised the bar for arak on the island, with the pristine, natural springs waters of Batukaru used to distill and filter resulting in a very pure product. Visitors can visit the distillery where you can tour and taste Karu at its origins.
Head to talasi.com to find out more.