The word 'martial' derives from the name Mars, the Roman God of War. The category of sport is designed for one purpose: physically defeating opponents and defending against threats. Each type of martial art possesses its own unique characteristics and styles. With the rising popularity of UFC, all martial arts have seen a huge increase in interest. Here in Bali you'll find many dojos and training centres focused on several martial art styles.
MMA
Indonesia's number one mixed martial arts gym, Bali MMA, has been ranked the 5th best MMA gym in Asia by Fox Sports, making it a hotbed for both local and international athletes. While they have plenty of street cred with the more serious kickboxing and Brazilian Jiu Jitsu crowd, they offer a great range of classes for anyone from beginner, advanced to pro. It doesn't matter if you are just starting out or looking for some casual training, Bali MMA welcomes all levels with open arms. They also have a popular kids BJJ class for the young ones looking to start early! If fitness is your thing, opt for Bali MMA's Muay Thai Pad Work or Boxing Basics classes – you'll get a serious workout on with a combination of bag work and one-on-one pad drills with their expert trainers. With world-class service and equipment, they are a one-stop-shop for martial arts training and fitness located in the heart of Canggu. From Muay Thai to wrestling, Brazilian Jiu Jitsu to yoga, strength and conditioning, boxing, Bodyfit camp, and more, Bali MMA trains you to triumph! Drop ins are always welcome with no advanced booking required. The training camp also hosts regular fight nights that has garnered a cult following in the community.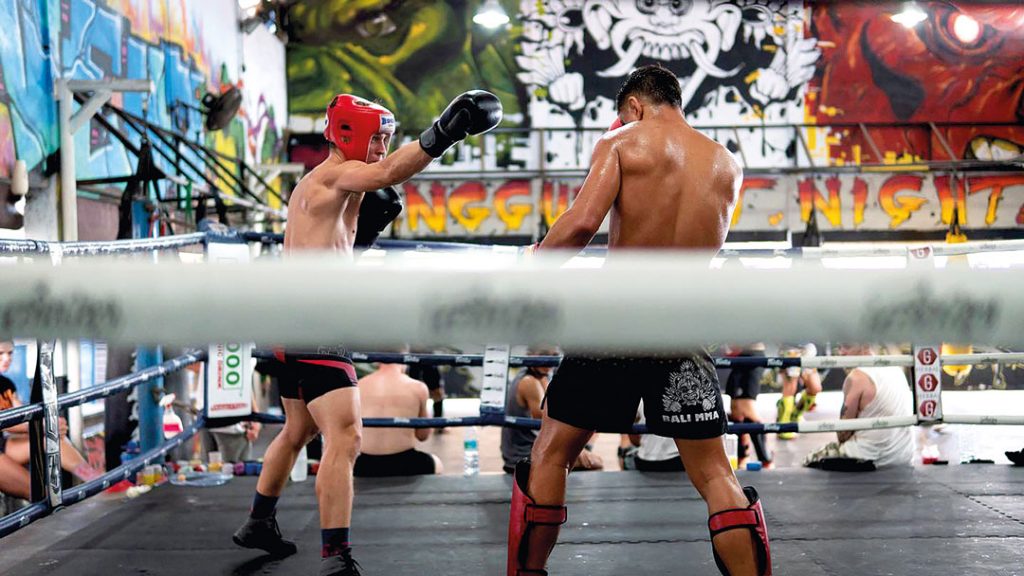 Bali MMA
Jalan Raya Padonan, Tibubeneng
+62 877 6188 5879
www.balimma.com
CAPOEIRA
Capoeira is an art form rooted in the rich Afro-Brazilian culture, known for combining elements of rhythm and movement. It is a fast and versatile martial art that builds a great deal of strength, stamina, and flexibility – perfect for an exceptional self-defence and fitness system. Capoeira Bali led by Noko offers classes for people of all ages who wish to activate their body movements to gain more mobility. Practicing Capoeira aids in conditioning for any martial arts lovers, fighters, dancers, or yogis that seek a better ability to adapt with different range of movements and to be more agile. Capoeira Bali is endorsed by Escola Cultural Zungu Capoeira, Sao Paulo, Brazil and has three main areas of focus: promoting fitness and cultural diversity in schools, providing classes for students of all ages wishing to learn Capoeira and also to further public awareness of Capoeira through public and private demonstrations and shows.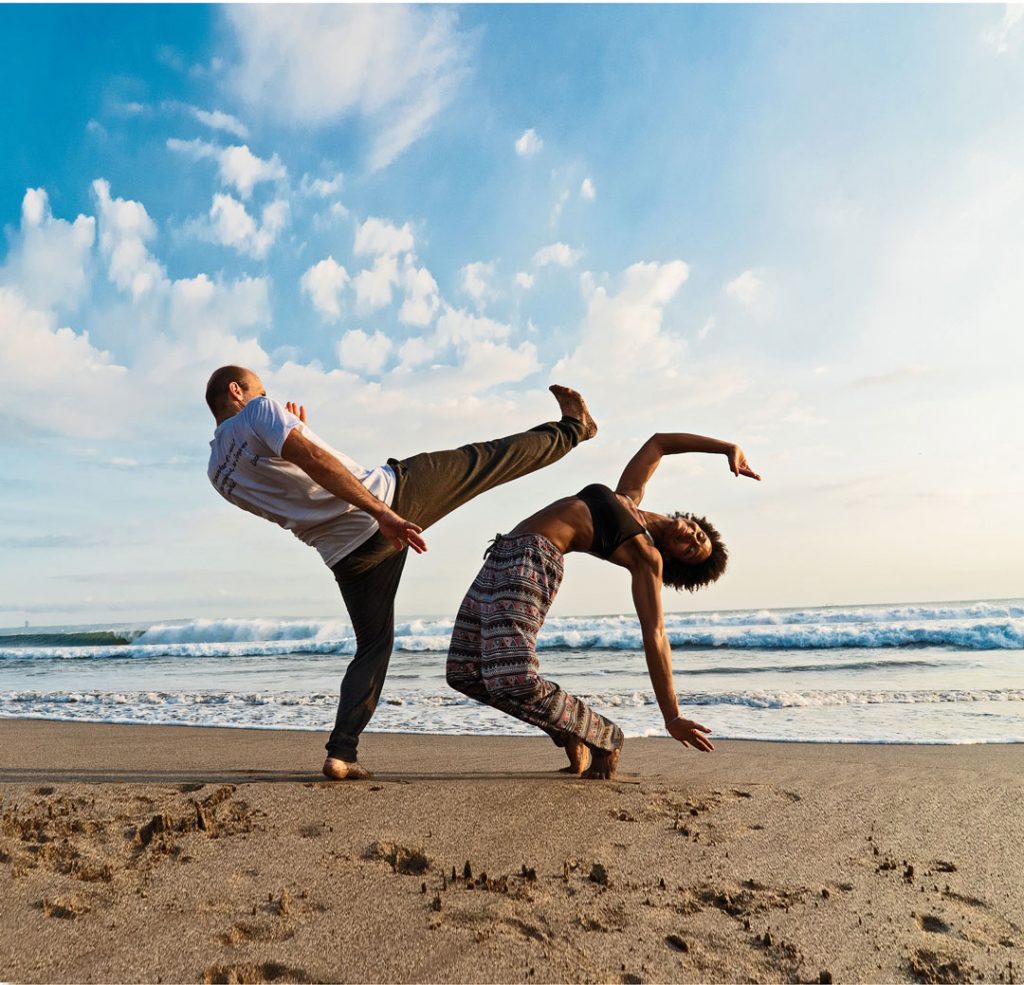 Capoeira Bali
Jalan Petitenget No.88A, Kerobokan
+62 815 5855 9660
www.capoeirabali.com
MUAY THAI
Muay Thai or Thai boxing is a cultural martial art founded in Thailand centuries ago as a form of close-quarter combat, utilising the entire physique as a weapon. Muay Thai is commonly referred to as "The Art of Eight Limbs"; using eight points of contact of the body but operates as one unit and mimics weapons of war. The hands become the sword and dagger, the shins and forearms act as armour against blows, and so on. Dee Muay Thai Bali was established in 2012, following the success of the founder's M-Muay Thai Boxing Camp in Jakarta. With over 14 years of experience as a fighter and instructor, Marcos Manurung envisions to teach his students to maintain a healthier and happier lifestyle through vigorous physical training and proper nutritional diet. Dee Muay Thai offers various training programmes for all levels from complete beginners to professional athletes: fitness and fight training, self-defence, diet and nutrition information assist you to a healthier lifestyle. The facilities at Dee Muay Thai include accommodations, training and gear, and an on-site restaurant!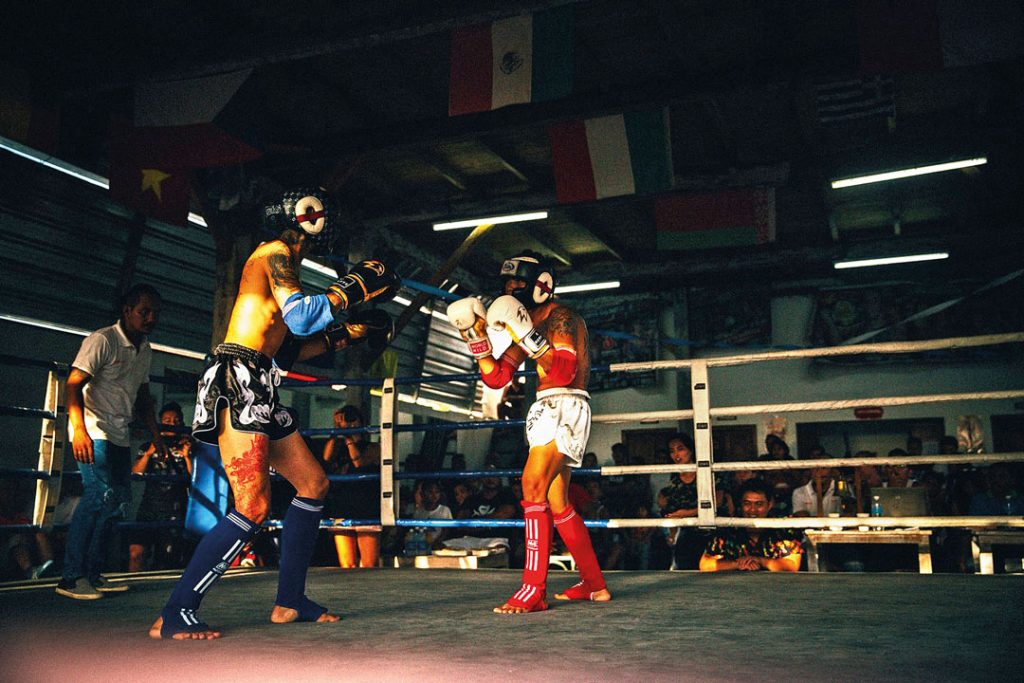 Dee Muay Thai
Jalan Pengubengan Kauh No.1D, Kerobokan
+62 85 100 706 981
www.dee-muaythai.com
TAEKWONDO
JH Kim Taekwondo Bali is a premier taekwondo training camp in Kerobokan, hailing from Singapore. Unlike other schools, the Asia Pacific-wide franchise teaches both modern Olympic style and traditional Taekwondo, with programmes taught by world class trained, certified, dedicated and competition champion instructors. The carefully structured syllabus for each belt level is planned accordingly to improve both your mind and body through discipline and hard work. The key elements to JH Kim Taekwondo's programmes are: to offer a complete system of study in modern and traditional teachings covering all aspects of Taekwondo found anywhere world-wide, to teach and instruct with an analytic approach, and to stay non-political. The Bali branch offers free trials for those who are curious to try Taekwondo for the first time.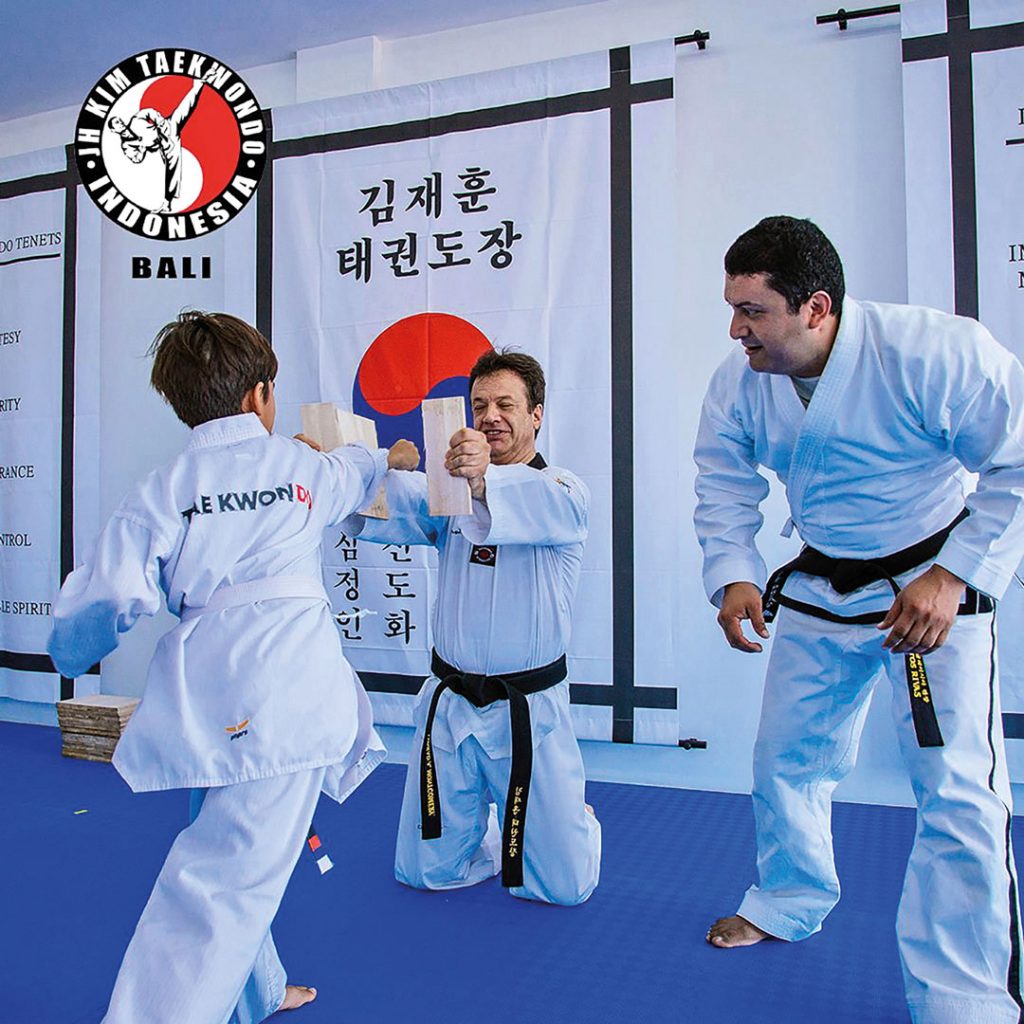 JH Kim Taekwondo Bali
Jalan Raya Semer No. 12, Kerobokan
+62 819 1644 5922
www.balitkd.com