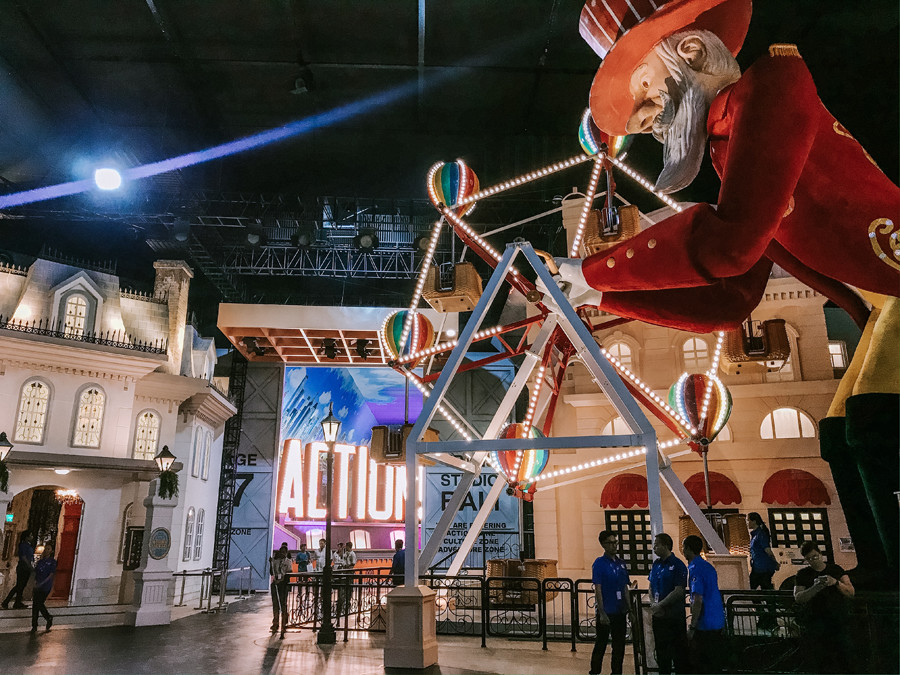 Trans Studio Bali is a destination full of surprises. Found inside the Trans Studio Studio Mall Bali, this epic indoor theme park features a whole host of activities to try, from world-class rides to family shows and immersive walk-through worlds. Providing a great indoor experience for when Bali's weather takes a turn for the worse, adults and children will both find something fun to experience.
It's hard to believe, looking at the mall from the outside, but Trans Studio Bali is a whopping 1.8 hectares and features a Ferris wheel, roller-coaster, and even a makeshift replica of the Titanic! The Theme Park houses several 5 distinct 'Zones', each presenting different activities and experiences to try.
---
Guide to Trans Studio Bali
1. Port of Liverpool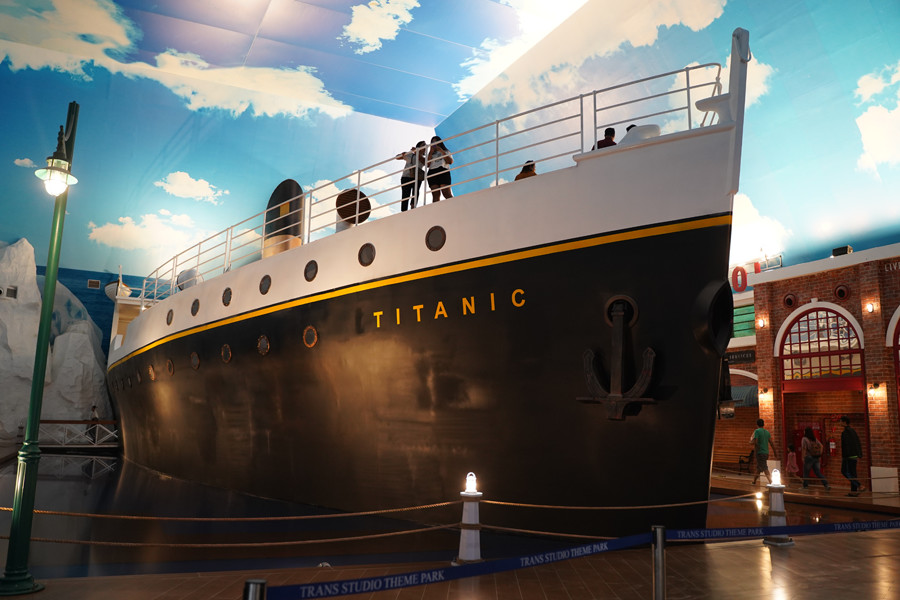 Have you ever watched Titanic? If you've ever dreamt of standing at the tip of this famous ship and shouting that famous line, "I'm the King of the World!", then head to Trans Studio Bali's replica of the legendary cruise ship. This Titanic experience is available at the 1920's designed port of Liverpool, which is definitely a highlight must-see at the theme park.
---
2. Camera Zone

Enjoy thrilling rides, not for the faint of heart, including the high-speed Boomerang Coaster, a rollercoaster that launches guests through intense twists and turns, and even out of the building to get a view of Bali from above. Another high-flying adventure includes the iFly Indoor Sky Diving experience (additional costs apply), where you can see what it feels like to be weightless and fly.
Other rides and shows in this zone include the adrenaline-pumping Formula Kart, featuring an expansive 240sqm professional indoor go-kart track; Puppet Master Ferris Wheel; theFrank House and the Illusion House (classic theme park funhouses); and the Cancan Revue, a giant cancan doll that reveals a multi-act theatre entertainment under its dress that combines dancing, singing, music and magic. You have to see it to believe it.
---
3. Culture Zone 
As its name suggests, this is where visitors can discover and explore the wonders of Indonesian culture. This is done through entertaining and immersive rides and shows.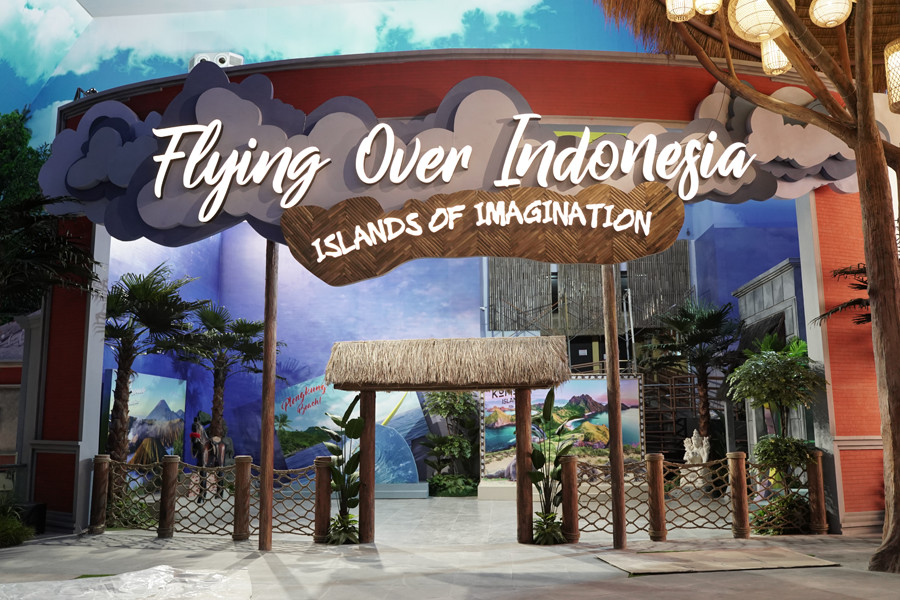 The first is 'Flying Over Indonesia: Islands of Imagination', a flight-motion simulation experience that flies you through the most iconic landmarks and landscapes of the country. Then you'll also find the Bat Glider, a ride that glides you over the entire Trans Studio Bali.
Finally, the Amphitheatre is where guests can enjoy daily shows with performances of a Balinese story through the 'Gayatri Show', plus the Kecak and Barong dance, and dine in the multiple exotic-themed dining venues available.
---
4. The Action Zone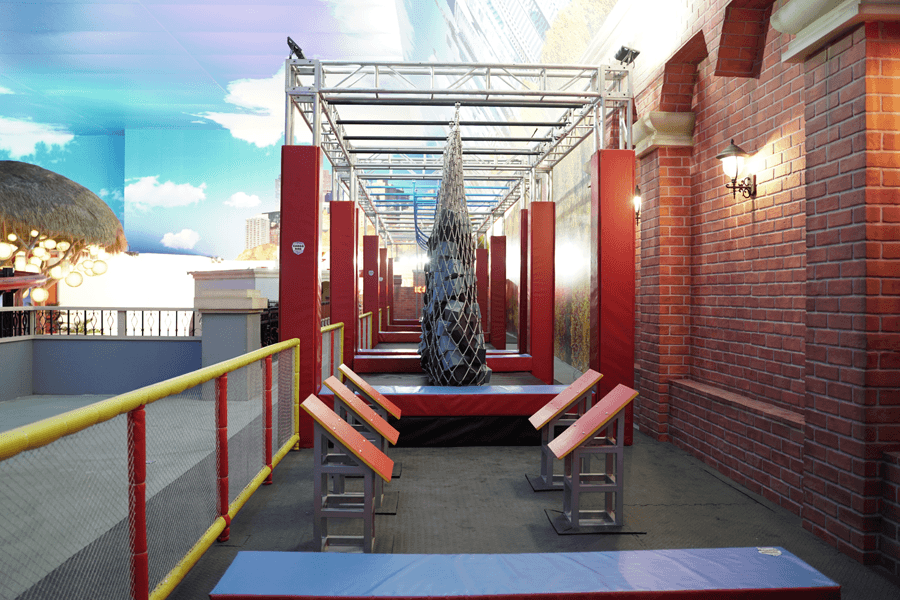 Inspired by the American Ninja Warrior television show, where contestants are challenged to complete an exciting obstacle course and test their strength, stamina and endurance, The Action Zone does just the same!
Taking you into the streets of New York City, this custom-made Ninja Warrior Course invites you to run, jump, hang and swing through this creative and active 'action' experience.
---
5. Adventure Zone
Last but definitely not least is the Adventure Zone, where you'll have to muster up your courage before entering a post-apocalyptic world and survive a zombie walkthrough; then quickly begin hunting down werewolves with a laser gun. After you've survived that battle, you'll wander into the Road Rage Wasteland Escape before watching a death-defying Stunt Show at the Forbidden Temple Adventure.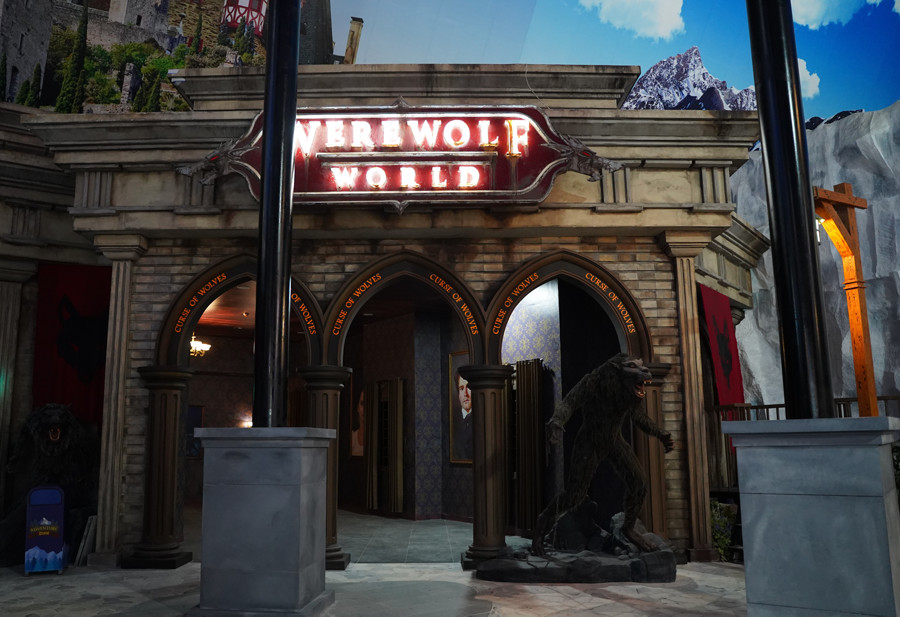 ---
Highlights for kids and family: You'll find a whole host of experiences made to let the children run free, get active or simply be wowed. Attractions catered especially for young ones include Kids Playground, 'Action Jump', the 'Puppet Master' Ferris Wheels and the Lucky Tree Climber (fun obstacle course meets jungle gym). Plus the Big Doll CanCan show, Gayatri Show and Stunt Stage are great performances for children.
Highlight Photo Spots: With vibrant themes around every corner, Trans Studio Bali presents many great photo ops, with stunning digital and video mapping experiences at Bali Senses, an interactive digital world. Other fun spots include the Titanic and the 'upside-down' Illusion House.
Open Daily: 11am – 6pm
Trans Studio Bali
F1 Floor, Trans Studio Mall Bali
Jl. Imam Bonjol No. 440, Denpasar, Bali
+62 361 620 3888
www.transstudiobali.com