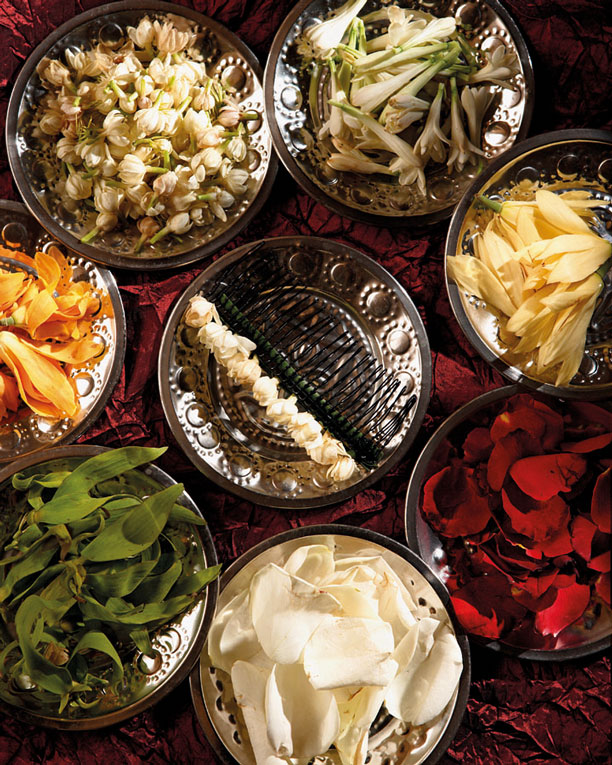 For the Valentine's month of February, NOW! Bali visits our favorite places to celebrate romance. With the help of these gorgeous spa destinations, you can feel romantic anytime – with or without a partner!
At the beautiful Samaya Spa in Seminyak you can become inspired by the ocean and take the opportunity to enter a cleansing space with a partner with their Marine Mineral Detox therapy, a nice way to begin the year together.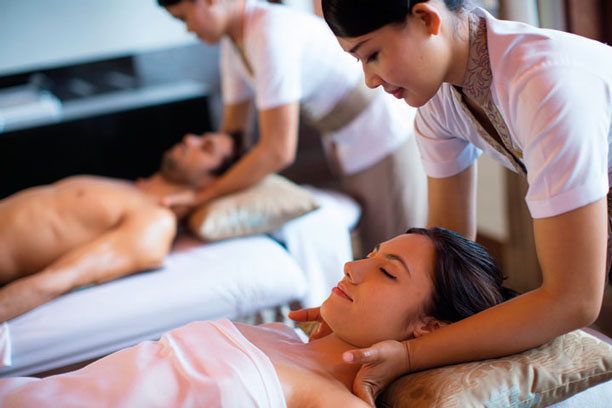 Enjoy a whole two hours of marine based therapy using salt scrubs to eliminate toxins, algae rich body wraps that feed, soothe and smooth the skin and a thoroughly energizing body massage. You will notice that as the toxins release you will feel really rested and replenished. The feeling is increased with the application of a gentle body moisturizer made with Macadamia Nut Oil.
After your treatment, a romantic setting awaits you; the sun setting into the ocean as viewed from the graceful grounds of the Samaya creates a perfect end to your Samaya Spa experience.
Over in Nusa Dua, visit the YHI Spa at the Melia and take advantage of all that nature has to offer as well as the exquisite YHI Spa treatments. The fresh air and the open skies of Bali in February can be delightful early morning, after an afternoon rainstorm or in the soft light of evening. Book a treatment for the Yhi Spa Garden Bale, a romantic and secluded enclave, or the Beach Bale, where the smells and sounds of the ocean will play across your senses as you receive one of the Melia's massage treatments to suit your mood. Choose from "Bliss" "Harmony" "Relaxing" or "Refreshing". Whichever you select it will be exquisitely delivered by attentive therapists who work to harmonize the energy meridians in your body through their application of ancient massage techniques originating from the history of the island.
If your idea of romance is to 'get away from it all,' you will enjoy Fivelements, tucked away in Mambal outside of Ubud. The spa was created as a dream project to bring holistic healing into a stunning location that would support a healing journey, an adventure into new dimensions of understanding the way the body, mind and soul are integrated in with healing therapy to bring sustainable change to the way wellness can be maintained. Fivelements have been the recipient of international awards that acknowledge their innovative approach. As a resort retreat, guests can choose to stay and learn even more about the benefit of healing therapies and living foods – bringing them closer to the energies that make love stronger for the self and others.
If you prefer the beach, take your love to Karma Kandara for a treatment at one of their Spa Huts on the beach or in the Spa Shacks that literally hang over the cliffs providing the most incredible sense of freedom and wellbeing. The massage tables have possibly the best view in Bali, as you receive you treatment you feel as if you are flying out over the ocean. The treatments at Karma are comprehensive and their knowledgeable staff can guide you to make choices that best suit your mood. If you are not sure, try their amazing Balinese-style long stroke massage that delivers a simple yet deeply effective full body treatment.
To make the occasion really romantic book before sunset and arrange to have champagne served to you in the Jacuzzi overlooking the ocean!
Another approach to celebrating love is to create a romantic healthy spa experience through tailoring treatments to be followed by an exquisite dinner. A yoga class, followed by a massage at Yoga Barn's Kush Spa and a healthy meal at either Kafe or Kabun can make for a very romantic night in Ubud. Indulge in a Middle Eastern Fantasy at Prana Spa (JalanKunti) where their specially designed couples' treatments will take you into 1,001 Nights of bliss and pleasure. Alternatively, retreat to the romance of the past with DaLa Spa's menu of Royal Treatments fit for Prince and Princess using traditional recipes from the ancient Royal Majapahit Kingdoms of Java in a setting which is rich in romance. Visit them in Kuta at Villa de Daun or at the Alaya in Ubud – each place exudes timeless beauty.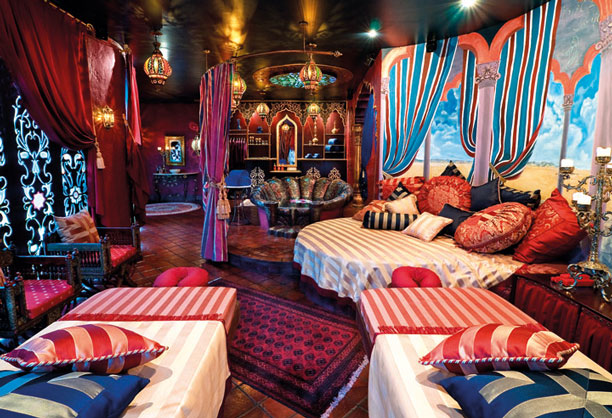 If in Seminyak take a long beach walk and then check into JariMenari for their body movement massage to reward your efforts, best to book in advance though, and afterwards sample the delights at Down to Earth Café …
Or, as we have been known to do, spend the afternoon at GLO Day Spa to be totally pampered before your big night out. A few hours of GLO pampering can make you feel perfectly primed to be a perfectly wonderful partner and, who knows, later in the evening you may get to try out a few massage moves of your own!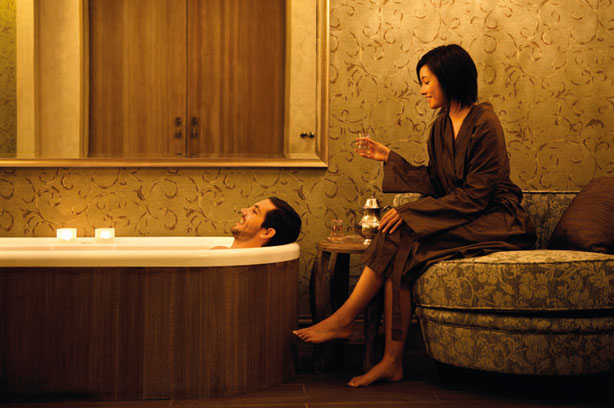 However you choose to celebrate February and love on our wonderful island we wish you the best of health…