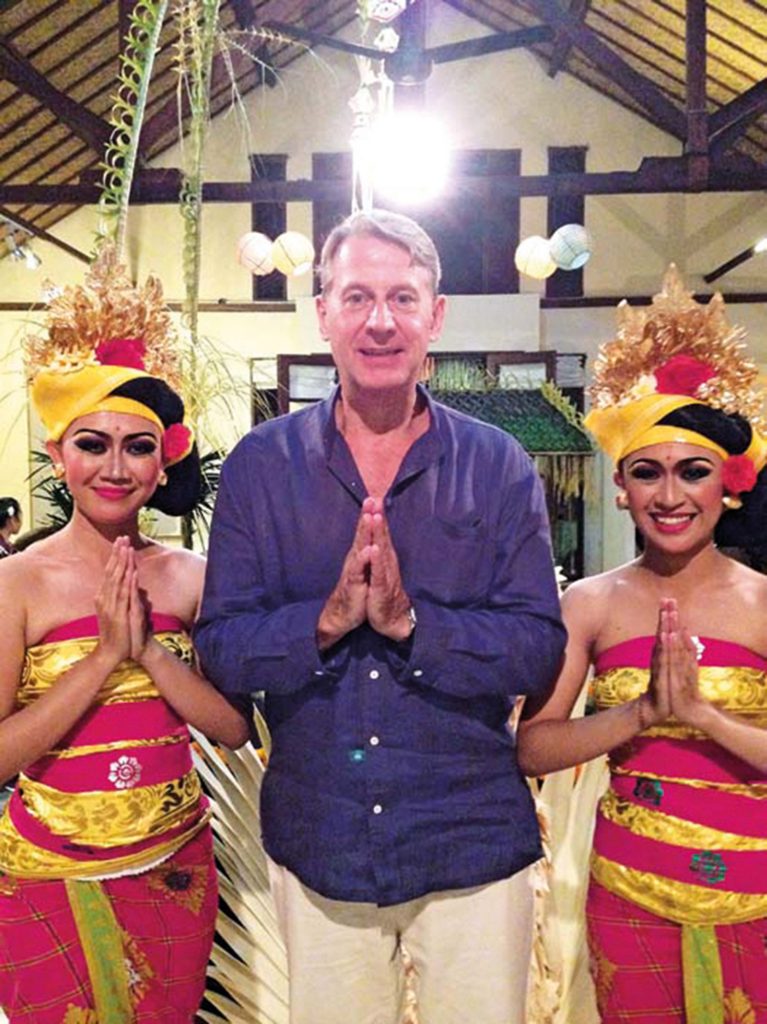 "Well" come to Bali and our "well" ness issue. But what in heaven's name is "wellness"? My first thoughts are "it's not being ill" and I'm probably right. Being "well" is, well, a matter of balance rather than a benchmarked physical test to pass.
No-one is perfectly healthy in mind, body and spirit simultaneously and those that say they are, are usually those that concentrate on spirit and don't worry too much about mind and body as they meditate, mantra, zen and reiki themselves to another plane!
Now there's nothing wrong with that at all and the many thousands who revel in the happenings at the Bali Spirit Festival come away refreshed and renewed. And to be fair, those who focus on "spirit" tend to eat very organic natural foods as well so let's give them a big mental "hi-five".
So back to the reality of getting your body "well". Certainly a medical check-up will be a good thing to do to eliminate any doubts about the soundness of the main supporting organs, but after that it's up to you! Getting fit is a chore or a pleasure depending on your attitude – and for the starting point – it may not be a great prospect for someone who has "let it go" for ten years!).
But you know the easiest way to start is simple: walk for 30 minutes (minimum) a day and swim for another 30 minutes and you will see the difference in a week. You can't injure yourself with either nor (probably) have a heart attack, and you don't need equipment or instructors, just land and water, and both are free!
So what are you waiting for? Get going! But for those who want more serious fitness, Bali is a magical place to be in for diving, surfing, rafting, cycling, tennis, sailing, running on the beach, trekking, riding, aerobics, pilates, yoga, circuit training and many more are right here waiting for you to don your spandex and runners. Two hours a day and you can go home a lean, mean, fighting machine.
So finally to the mind – again that's easy. Relax. Smile. Sleep. Gaze over the ocean, the fields, and the mountains. Forget work. Put down the iPad, smart phone and laptop. Chat to your friends and family. Read good books. Let your mind go blank. You're on holiday.
Just enjoy.
Alistair G. Speirs, OBE
Don't miss our May 2017 Issue: Spa and Wellness; subscribe to our magazine, our e-magazine, e-newsletter (every 2 weeks only) or follow us on Facebook to get the latest.