This island used to be synonymous with a single beer brand. So widespread was this reputation that singlets, hats and all kinds of merchandise flooded the markets – a hegemony that could not be toppled. That is until craft beer made it onto the scene. And not just any craft beer, but Bali-brewed. Homegrown and representing with their own island flavour and flair.
For those yet to explore the now burgeoning scene of craft beer in Bali, here we share the main characters of this growing industry, the brands brewing Bali-made beers with their own unique tastes, all worth a sip. Don't forget to check out our list of 6 Best Draught Beer Bars in Bali as well.
---
Island Brewing
Now ubiquitous across Bali, Island Brewing is slowly becoming the go-to brew, converting the 'big brand' drinkers to savour something with a little more soul — a little more love in its making. Jokingly considered a 'gateway' to craft beer, Island Brewing is approachable: a good quality, easy-to-drink beer with all the right natural ingredients giving it a natural, rounded flavour that suits all palates.
Island Brewing was created in the most organic way possible: by an inspired beer enthusiast experimenting at home. After Mattia Di Bitonto did plenty of test runs on his friends and family, he double-downed on the best of his brews and got them ready so that many more people could savour the flavours. It seemed Bali was eager for the change.
Expanding operations to an impressive, purpose-built facility in Kaba Kaba, Tabanan, Island Brewing has managed to "go big", creating an affordable craft beer that many are happy to swap their usual house brands for. Yes, partly because it's bespoke to Bali, that's part of the charm, but the easy drinking makes the decision a lot easier.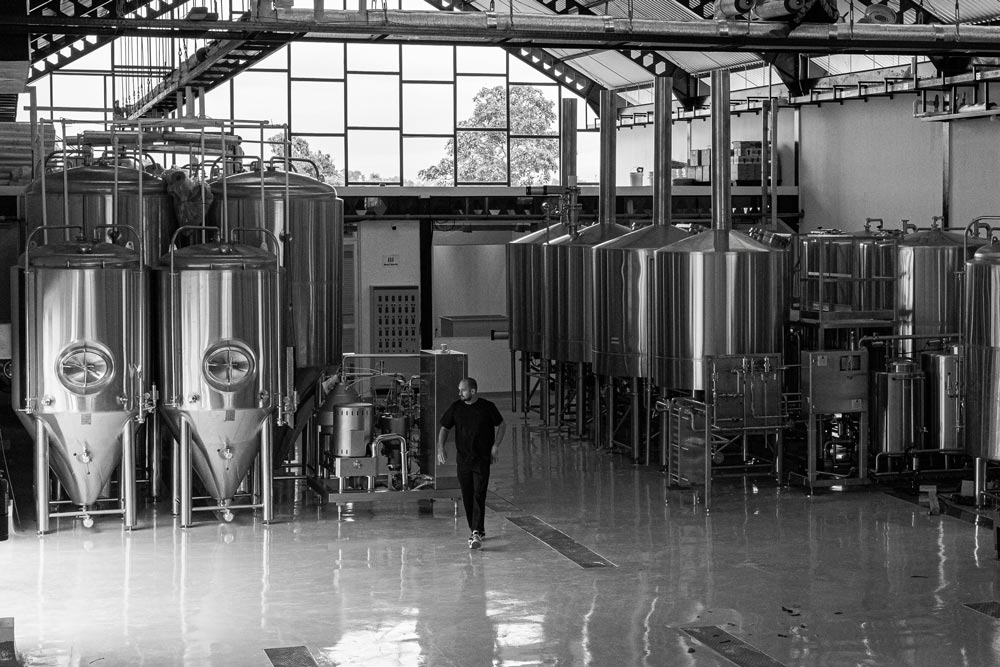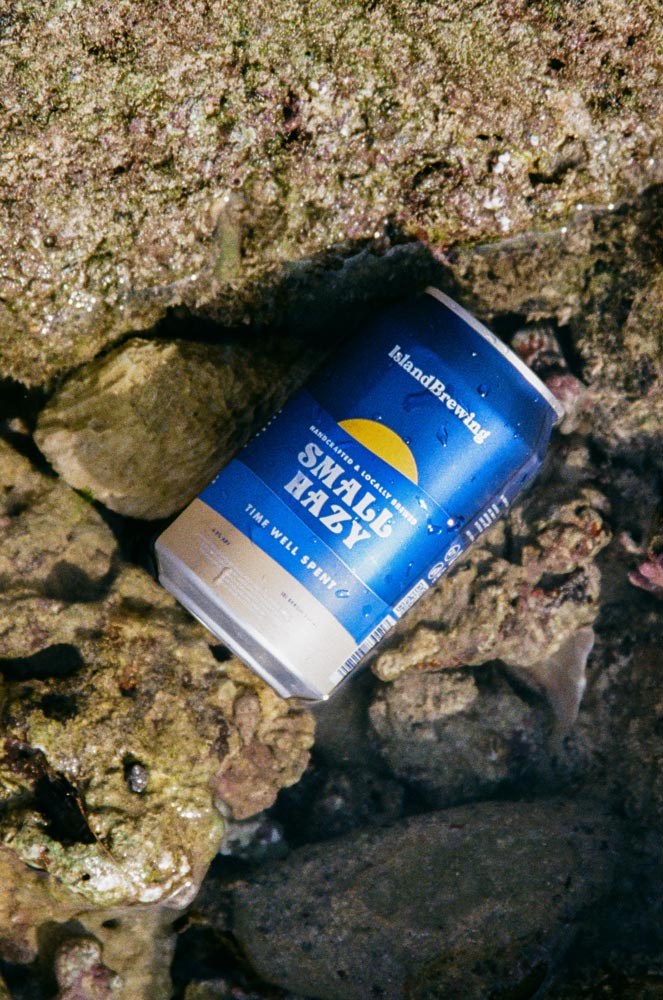 Head Brewer Mike has helped to create consistency at volume, with Island Brewing offering three beer varieties. The Pilsner (4.1% ABV, IBU 20) is brewed with modern hops and is a dry, crisp, easy-drinking beer with a light maltiness. The Summer Pale Ale (4.5% ABV, IBU 25) is a slightly hoppier beer with a bit more body; and the Small Hazy (4.8% ABV, IBU 10) is a light IPA, more hop forward with a slight haze — a beer for those curious about hops and fruity flavours, but still very approachable.
Some might say a beer is just a beer, but for Mattia found that having a good beer lead to people spending more time together. That feeling of sharing homemade brews with friends at home, that has remained the essence of the brand. Their motto, 'Time Well Spent', is the brand's invitation to have good times with good friends — with something tasty in hand along the way.
A great place to try all the Island Brewing beers on tap is at Black Sand Brewery, Canggu. Though also available in all good stores, retailers and restaurants in Bali.
@islandbrewing | islandbrewing.beer
---
Kura Kura
Proudly Bali-born and brewed, Kura Kura Beer was founded by the father-son duo, Putu & Kadek Wiranatha. These two, well-travelled gentlemen saw the potential of craft beer not only in Bali, but across Indonesia.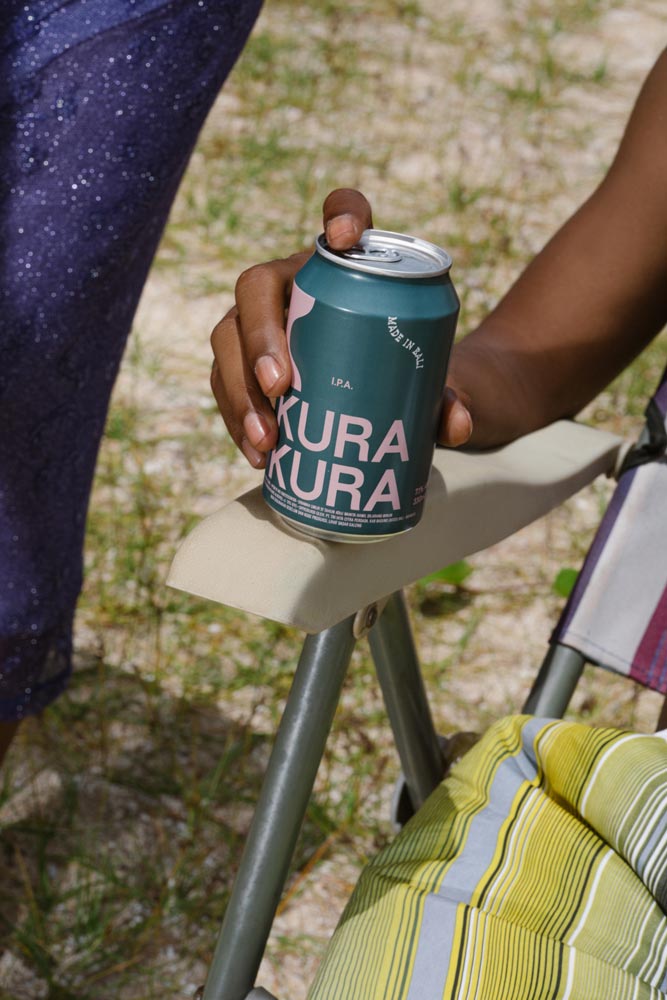 The name Kura Kura (meaning turtle in Bahasa Indonesia) was inspired by the old Balinese folklore, where it was believed the Island of Bali lay on top of a turtle's back. The tale has imprinted in modern Balinese life, with the turtle being a symbolic representation of the culture, the foundation of the Island, and a balance of energy.
The beers are 'sessionable', meaning its ABV (Alcohol By Volume) is lower than usual, giving you an easy, 'mellow' beer to drink over an extended period of time. It's Bali in a can— the sunny days that quickly turn into balmy nights, the beach bars, the curling surf breaks. It's easily drinkable, but not shy of flavour and substance.
Their brewery sits on a 3-hectare plot in the lush region of Plaga, surrounded by thriving farmlands and green gardens. The region's cool climate and mountainous location allow for optimal beer quality and productivity with excellent ingredients nearby, namely the abundant supply of fresh spring water.
Currently, the brand has four varieties: Easy Ale (4.1% ABV, IBU 19), Lager (4.9%, IBU 21), Island Ale (4.9%, IBU 24) and IPA (7.1% ABV, IBU 24). All beers are preservative and additive-free. They comprise of malt, hops, yeast & water— that's it!
Kura Kura has also launched their 'Single Batch Series', where every quarter they release a limited-edition flavour alongside brand new can design in collaboration with an Indonesian artist.
@kurakurabeer | kurakurabeer.com
---
Islands of Imagination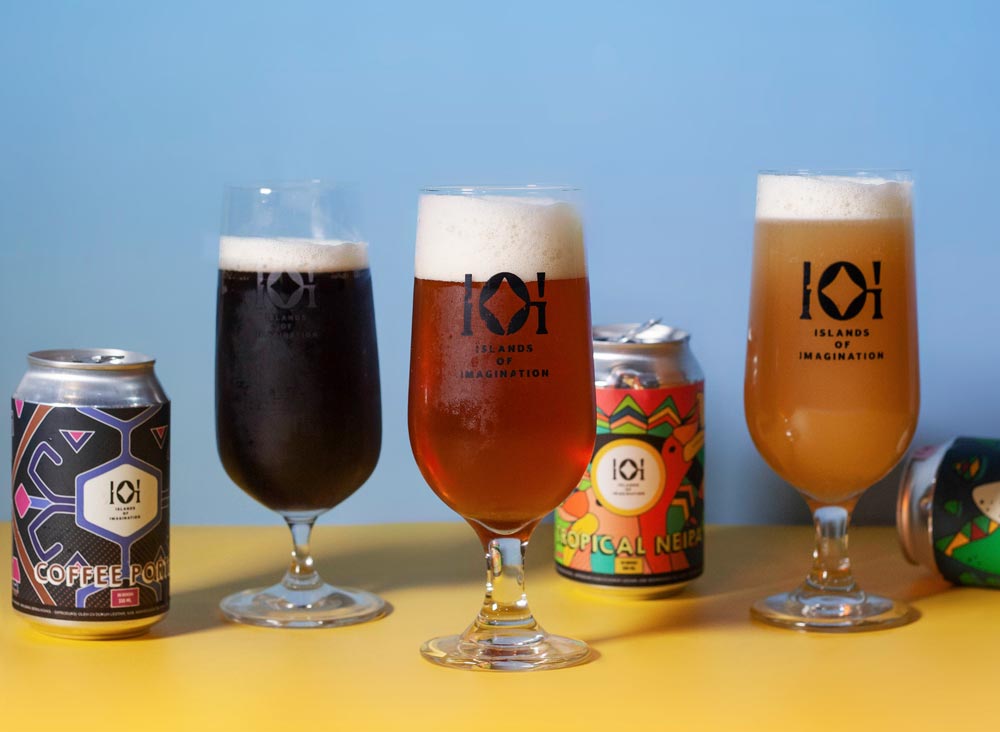 Creative, fun and offering an exploration of flavours, Islands of Imagination (IOI) takes drinkers on a grand tour of the Indonesian archipelago through their unique, small-batch craft beers.
Founded by a passionate pair, Laura and Pieter Prinsloo, the name 'Islands of Imagination' was inspired by the thousands of islands that make up this country and the unique flavours one can find spread across the region. This microbrewery sources everything locally and makes the magic happen over at their brewery in Karangasem Regency, East Bali.
To get an idea of what this beer brand is about, you just need to look at their beer varieties. From there, you can see that this is a brewery having fun, enjoying the innovation and experience of finding new flavours.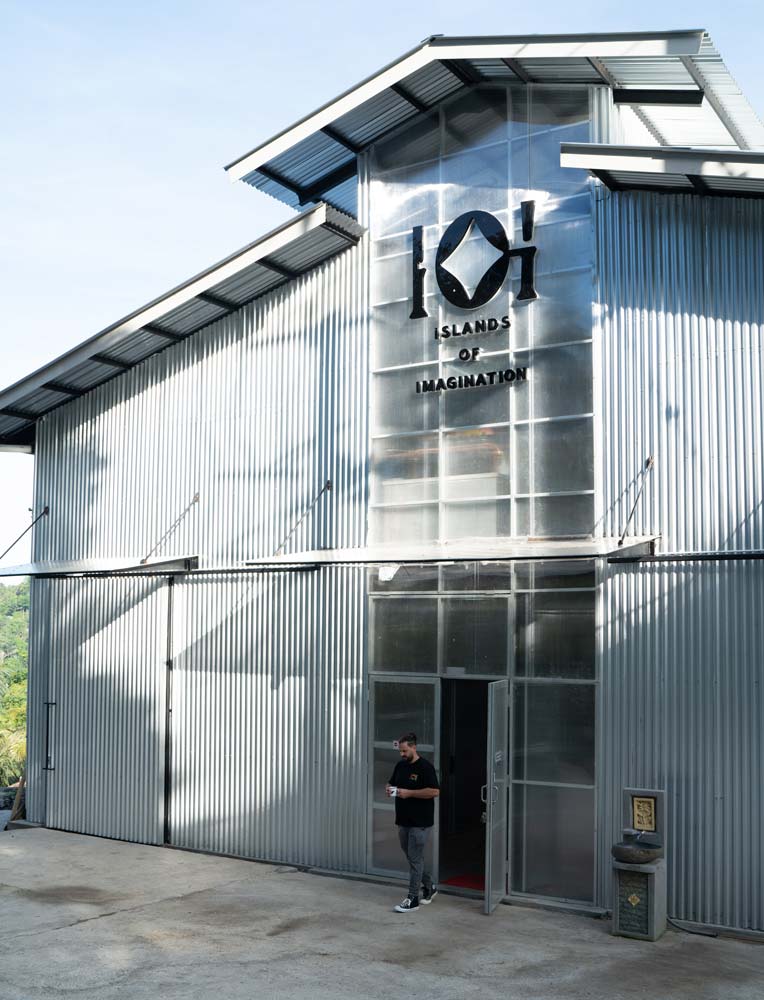 Some of their unique varieties include 'Coffee Porter' (4.6% ABV, IBU 5), a richly robust and creamy ale. Flores Bajawa Arabica coffee is infused during the mashing process together with some chocolate malt. 'Tropical Neipa' (4.8% ABV, IBU 25), a hazy beer with a juicy mouthfeel that is packed with tropical fruit aromas. 'Brut Lager' (4.67% ABV, IBU 25) is a low-carb, highly carbonated sparkling beer infused with jeruk limau peel from Java for a citrus aroma. Then a unique one from Bali is 'Padiluwih Lager' (4.52% ABV, 14 IBU) brewed with rice from the famous padi fields of Jatiluwih. IOI has nine regular varieties available, and to enjoy these all on tap in one place head to South+East Brewing in Kerobokan.
---
Canard Brewing Co.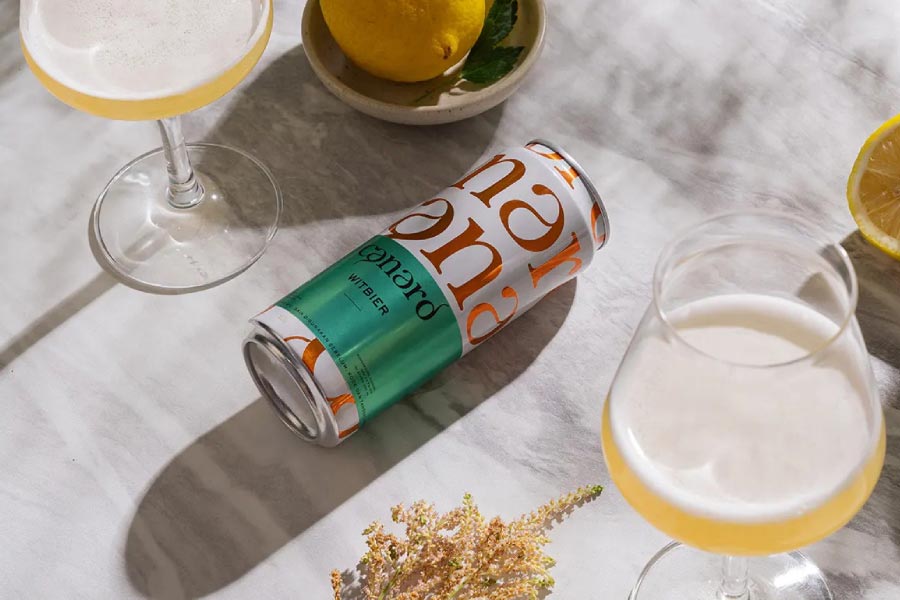 Founded by two brewers, Canard Brewing Co. is one of the latest in Bali's beer scene. Having launched in late November 2022, the brewing company comes in with their own, unique approach that pays homage to the history of beers and the many varieties that exist today.
Coming to market with six very distinct beer varieties, Canard aims to provide every palate with a beer that suits, as well as beers for different types of drinkers out there.
The range includes a 'zesty' Witbier, which is refreshingly light with a smooth finish (4.8% ABV, 16 IBU); a Kölsh, a dry, crisp and light golden beer (4.7% ABV, 28 IBU). These are what Canard calls their "gateway beers", made for the easy drinkers. A great craft beer in Bali.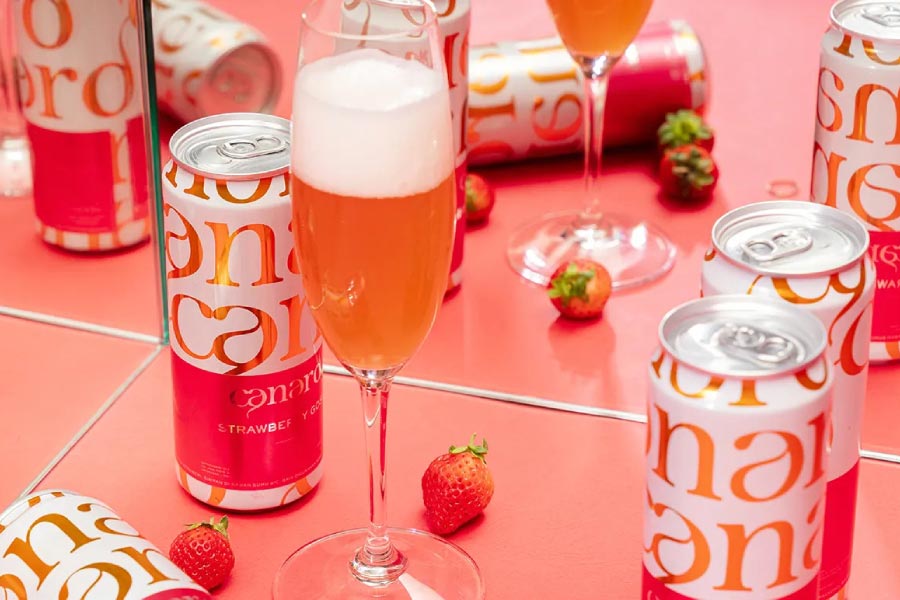 Moving up a level, suited for craft beer connoisseurs, are the 'Session India Pale Ale' (IPA), described as hoppy, bitter and crispy with a slight caramel-malt flavour (4.7% ABV, 42 IBU) and the 'Porter', a light-bodied black stout beer, which has flavours of toffee, coffee, chocolate, toasty malty (4.8% ABV, 39 IBU). For the real beer aficionados, a 'Weizenbock', a German dark beer with a thick maltiness and creaminess, and roasted aromas (9,5% ABV, 30 IBU) and 'Strawbery Gose', a unique sour-salty beer that is citrusy with a bright strawberry bouquet (3.7% ABV, 9 IBU).
---
Lion Brewery Co.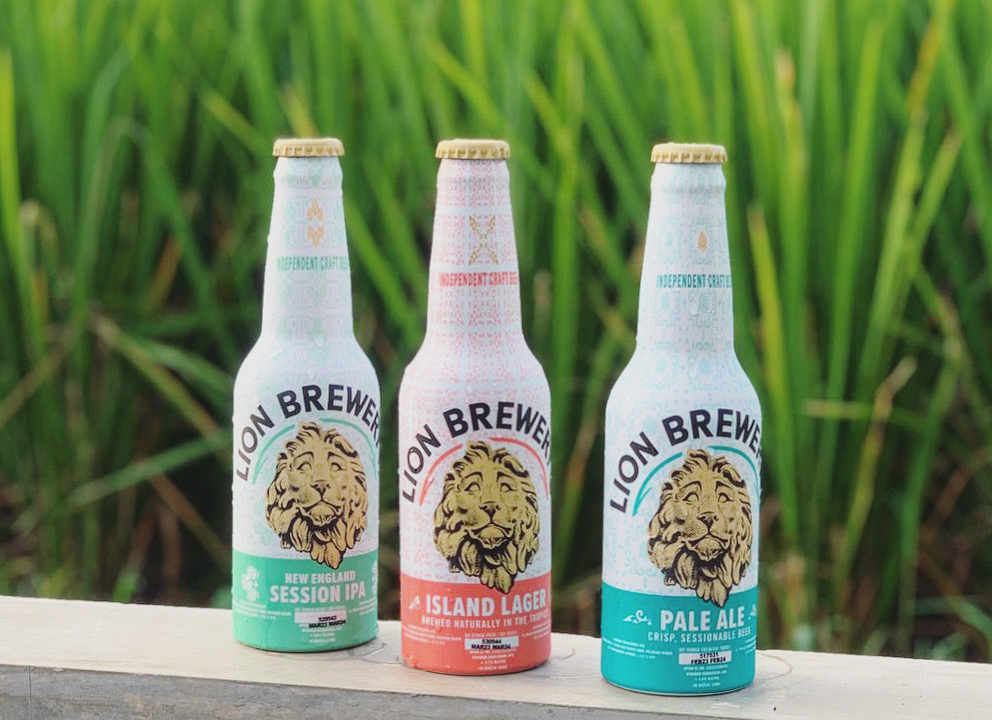 Founded in 2018 by three friends in Singapore, Lion Brewery Co is on a mission to craft quality, sessionable brews perfect for tropical days. Started as kitchen experimenters, they have grown across six countries and two continents in five years. Co-founder Will Julius, half-Indonesian and raised in Indonesia, always planned to bring Lion Brewery back to Indonesia.
This plan came to fruition in 2022 when Lion Brewery Co began brewing in North Bali, making their signature style available locally in the country, selling across Java and West Nusa Tenggara. Producing in Indonesia ensures freshness, quality, and a minimal carbon footprint. Sustainability is in their DNA, from aluminium bottles to planting a tree for every keg sold. Committed to all-natural ingredients, they brew premium, indie craft beer that effortlessly merges commercial and craft vibes.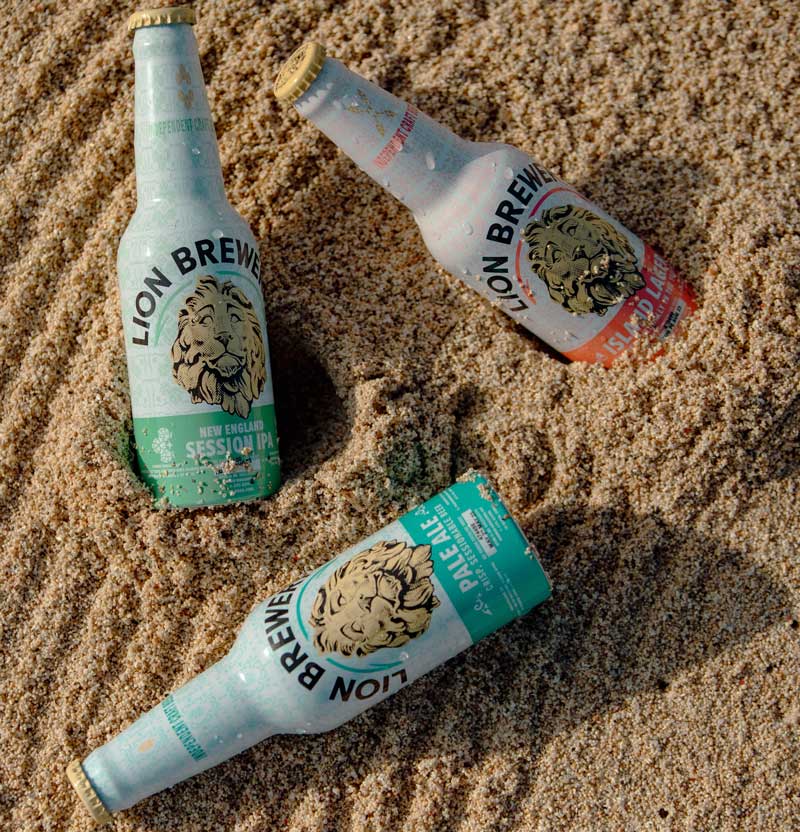 Their core range is made for easy-drinking—try the Island Lager (4.7% ABV, 25 IBU) with noble German hops, the Straits Pale Ale (4.5% ABV, 34 IBU) bursting with lychee and citrus, and the New England Session IPA (4.8% ABV, 40 IBU) for stone fruit notes with a light bitterness.
You'll find Lion Brewery Co in supermarkets and good bars and restaurants across Bali. Their mission has always remained simple – to craft great beer for good, in all its myriad forms: good vibes, good people, good times and good deeds.