Shopping is not an Ubud specialty. Yet, owing to its position at the centre of numerous art and craft communities, the bustling Ubud Market is definitely one of the best places to get your Bali souvenirs from.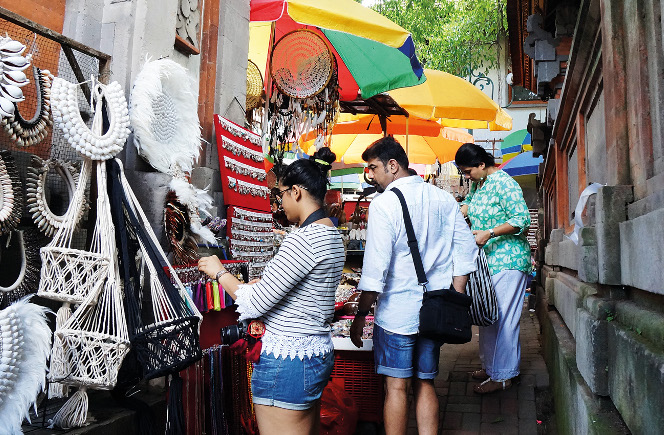 You will find only a few internationally-branded stores and leading surf brands along with local fashion retails in Ubud – found mostly along the Monkey Forest Road. Jalan Hanoman, too, has become an increasingly fine shopping street. Then again, you're in Ubud; and everyone knows that the best way to experience shopping in the area is by heading downtown to the Ubud Art Market.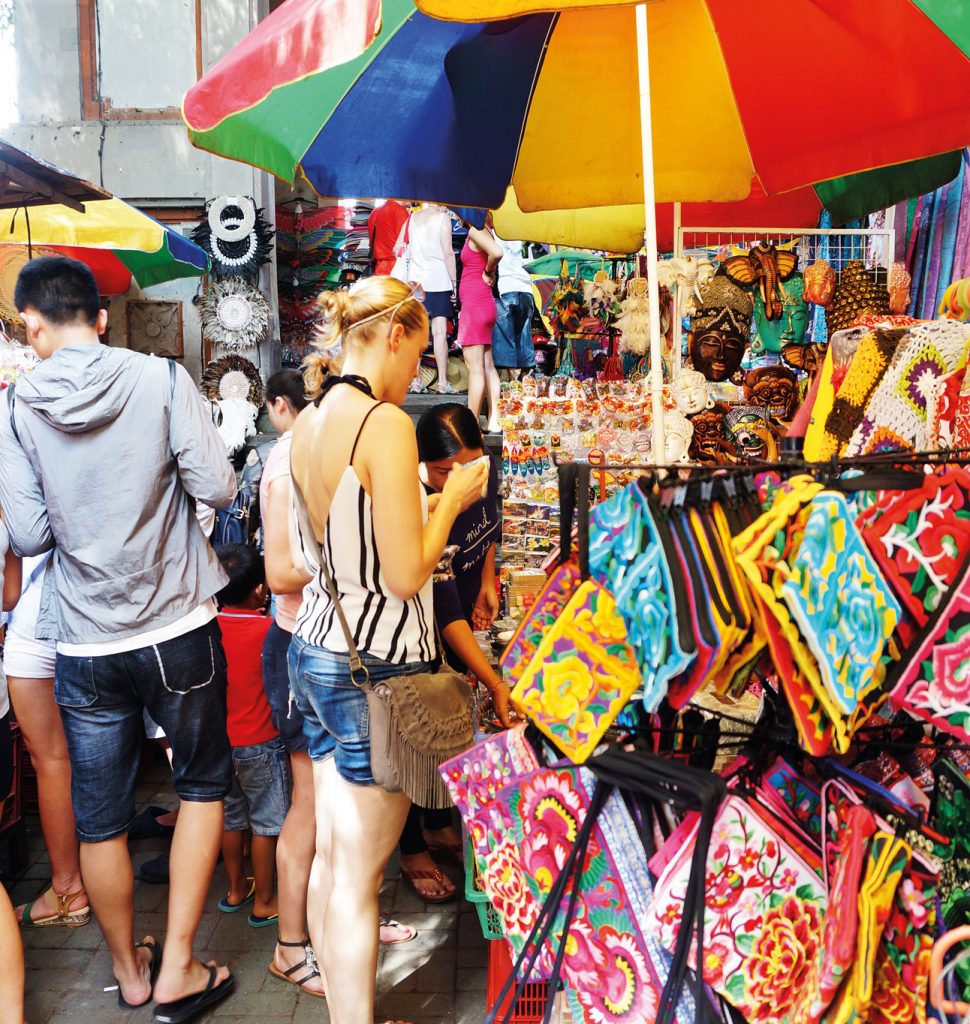 Located at the corner of Jalan Monkey Forest and Jalan Raya Ubud, adjacent to the Ubud Royal Palace, the Ubud Market is a two-storey warren of stalls bursting with wood carvings, batik shirts, sarongs, jewellery, trinkets, and all manners of souvenirs aimed specifically at visitors to the area.
The merchants here haggle with tourists for a living and think nothing of asking for ten times what they charge the locals – so know your budget and be realistic when you go in to buy. Most of the merchants downstairs quickly lose interest if you try to bargain for a reasonable price.
Here's a special NOW! Bali tip: you can always go to the stalls upstairs, where you'll find the same products sold at lower prices, as they receive less foot traffic. With that being said, you'll still need to use your best bargaining skills.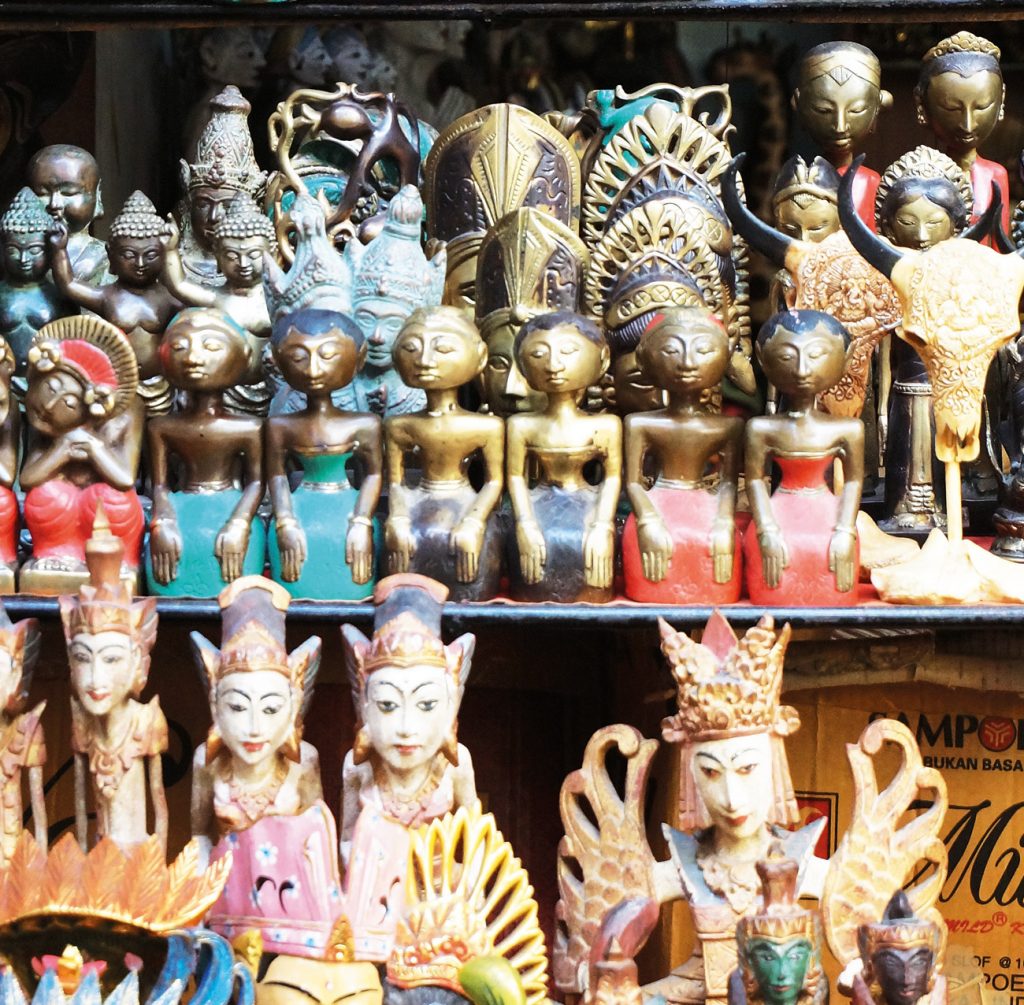 Try to avoid the period between 11am and 2pm, when tour buses from further afield tend to arrive at the art market en-masse.
In addition to the art market, Ubud's other shopping areas are Jalan Raya Ubud, Jalan Hanoman, and Jalan Dewi Sita. These three streets are interconnecting and can be traversed in a day on foot. You can find all kinds of things: Antiques, fashion, souvenirs, modern art pieces, whimsical trinkets, and other useful objects. Prices vary widely, and bargaining is the norm (except in fixed-price stores).
Take a stab at it when bargaining, but always be polite – remember that $1 means more to them than it does to you!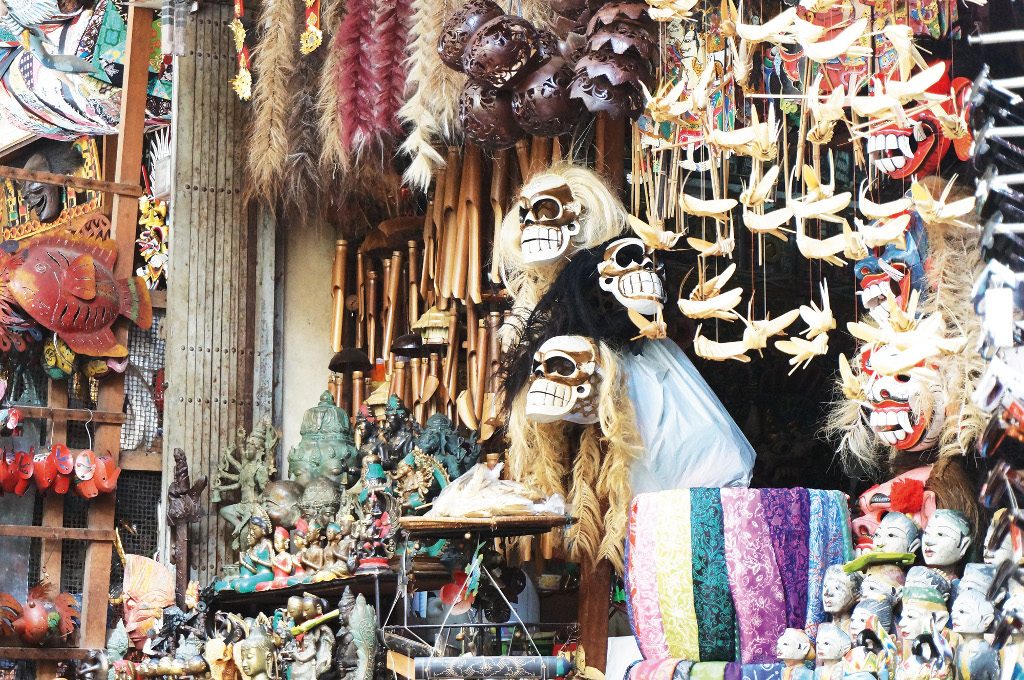 Ubud is of course popular for other things, visitors often come here to enjoy dance or cultural performances , and whilst it is Bali's cultural capital, the little town can still be fun when the sun goes down – like at these nighttime spots in Ubud .Of course, staying cultural, Ubud is home to a huge variety of museums of art that are a must when in the area.