In this episode of The NOW! Bali Podcast, we welcome Prof. Dr. I Made Bandem and Bruce Carpenter, authors of 'Masks of Bali: Between Heaven and Hell', an epic 2-volume collection on Bali's traditional masks – a historical publication set to define this field of art for generations to come. This episode is best watched as a video, both available on Spotify (below) and also on YouTube available here.
Available On:
iTunes • Spotify • Google Podcasts • Pocket Casts • Radio Public
---
About Masks of Bali and its authors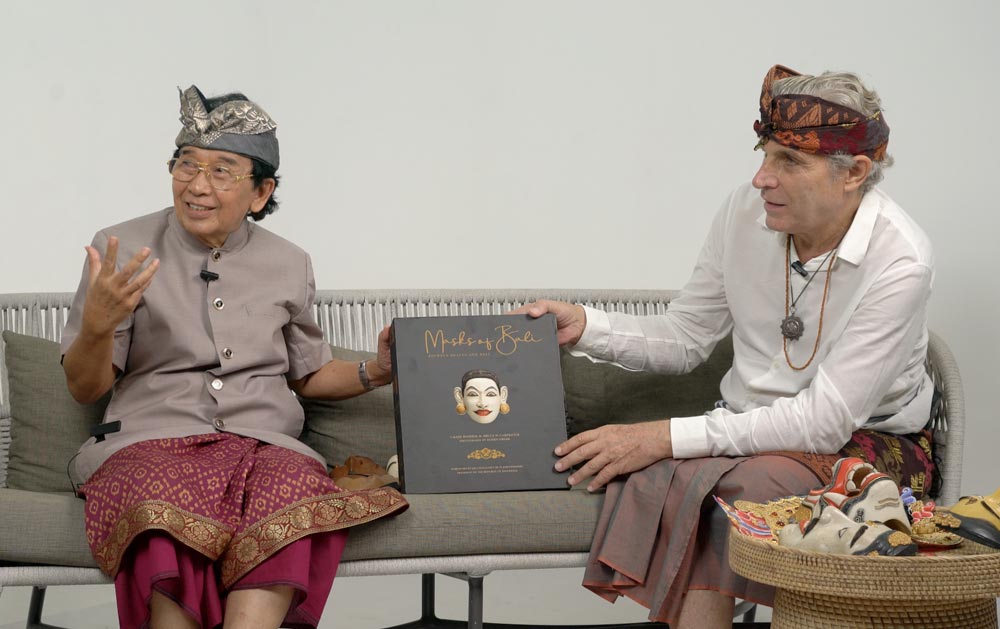 Launched in Bali late December 2022 at the charming Tandjung Sari resort, this pivotal publication documents the history of the island's living artisanal tradition, co-authored by acclaimed dancer-scholar, Prof. Dr. I Made Bandem, and art historian, Bruce W. Carpenter.
Prof. Dr I Made Bandem, a highly respected author, scholar and educator, Bandem is considered a world authority on Balinese dance and drama. He not only studies and observes, he is an acclaimed dancer himself. For the book, he has worked alongside Anglo-American art historian, Bruce W. Carpenter, an acknowledged expert in his field, who has also curated several museum exhibitions and co-authored of more than twenty volumes on the arts and culture of Indonesia. The Masks of Bali is a continuation of his determination to produce large and important books on long neglected art forms in this archipelagic nation. Their insights and essays are opened by a foreword by Joko Widodo, President of the Republic of Indonesia.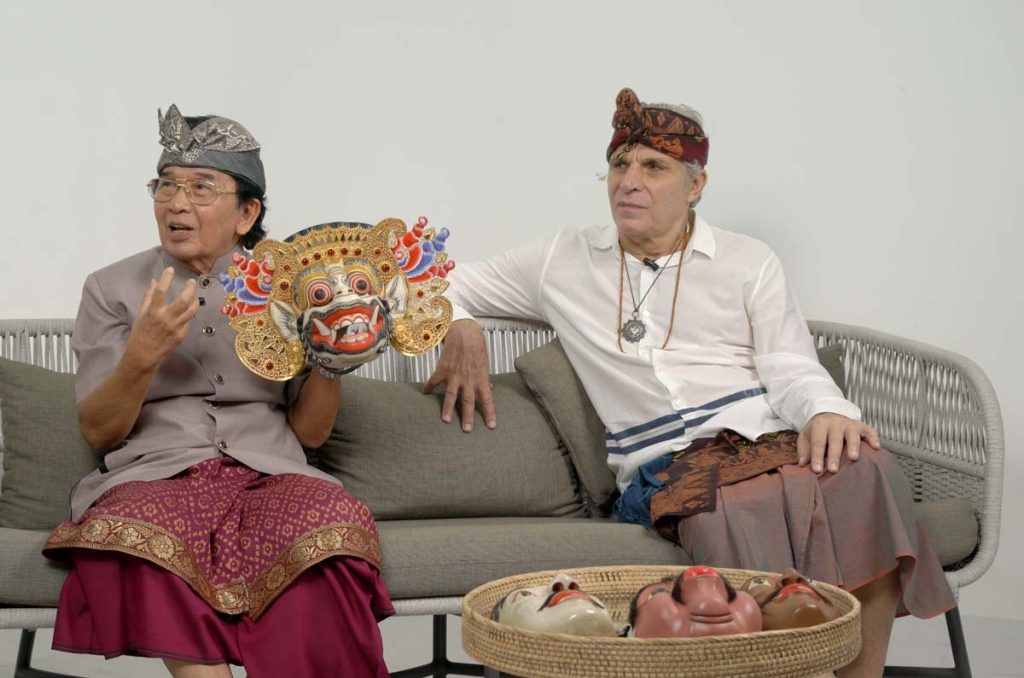 This two volume set of books is the first complete study of the origins, history and the living legacy of Balinese mask dance, an ancient performance art that has existed for over a thousand years. It features 600 masks, with 1000 different images, including masks never before photographed, and of course in-depth information about the entire field of masks, genres, the individuals types, mask makers and dancers. The luxurious masterpiece was made possible through the talents of Doddy Obenk, who oversaw the photography of hundreds of rare masks, and its design and layout maestro, Ni Luh Ketut Sukarniasih.
Masks of Bali: Between Heaven and Hell took four years to complete, and is thus an invaluable effort in the preservation of the art. It features masks from the 15th to early 20th century, sourced from temples, palaces, museums and private collections around the world.
For more information on the book please visit masksofbali.com