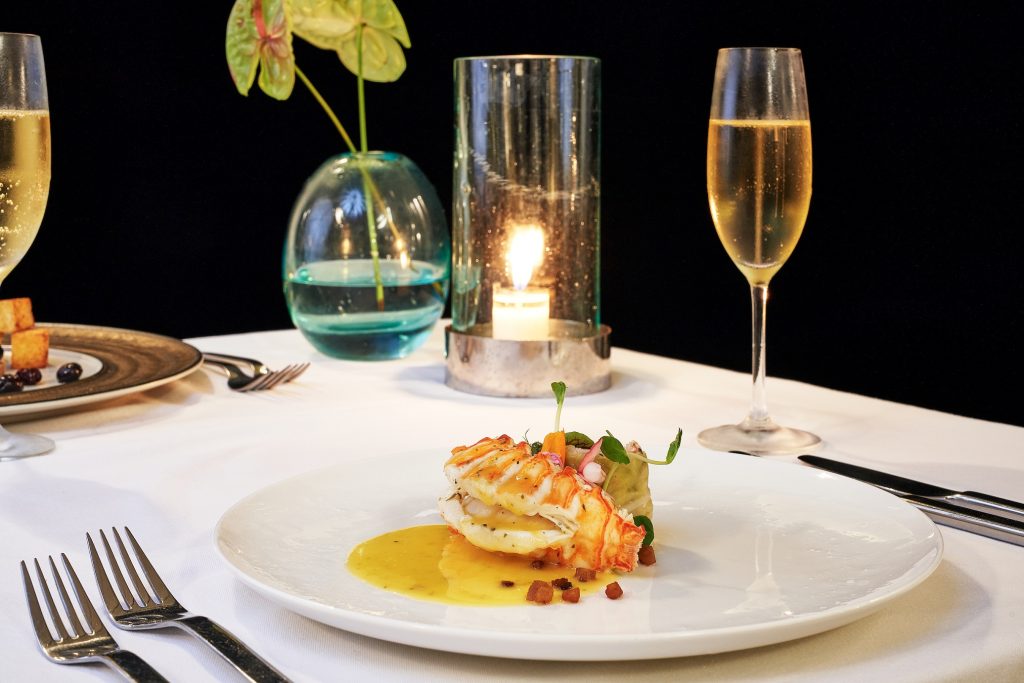 Uluwatu's iconic five-star resort, Karma Kandara, is not only renowned for its luxurious accommodations but also for its superb dining experiences, offered across multiple, unique venues. Under the leadership of Executive Chef Joseph Antonishek, guests can now explore brand new menus at di Mare Restaurant and down at Karma Beach
Enjoying a picturesque clifftop perch, the celebrated di Mare restaurant welcomes diners to experience its new culinary odyssey. During lunchtime the restaurant will present diners with international culinary fare, serving up new signature dishes alongside flavours inspired by Karma Group resorts worldwide.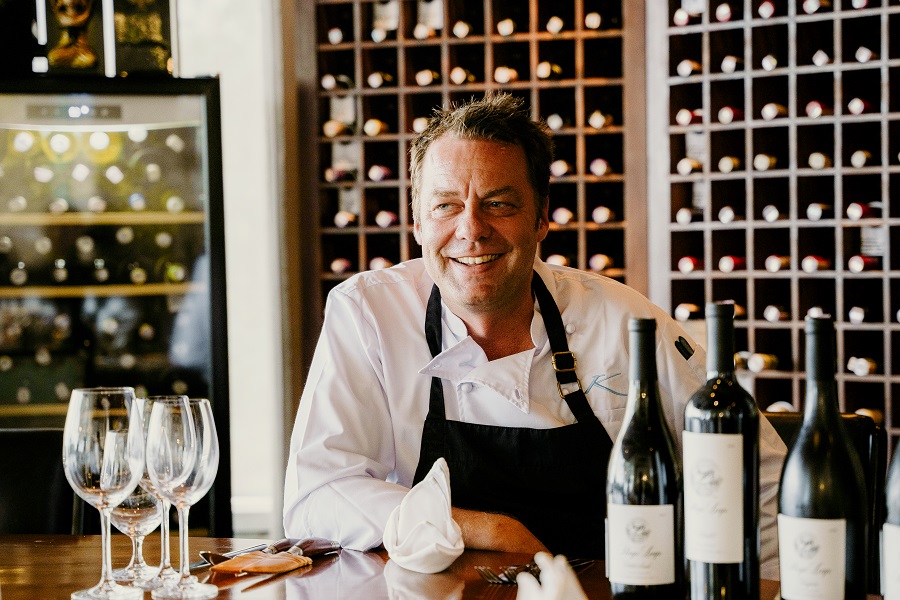 Chef Joseph shares some of the new dishes offered including authentic Bamia, a goat leg okra stew sourced with genuine spices from Cairo's bustling souk as well as a menu that reflects his travels to India and enticing influences from Thai, Vietnamese, and European culinary traditions.
Meanwhile, the dinner service will highlight innovative contemporary Indonesian cuisine with a subtle hint of traditional Mediterranean flavours. The signature di Mare menu offers eclectic selections comprising four mouthwatering tasting menus and a la care options, as well as an impressive variety of 30 vegetarian, vegan and gluten-free options.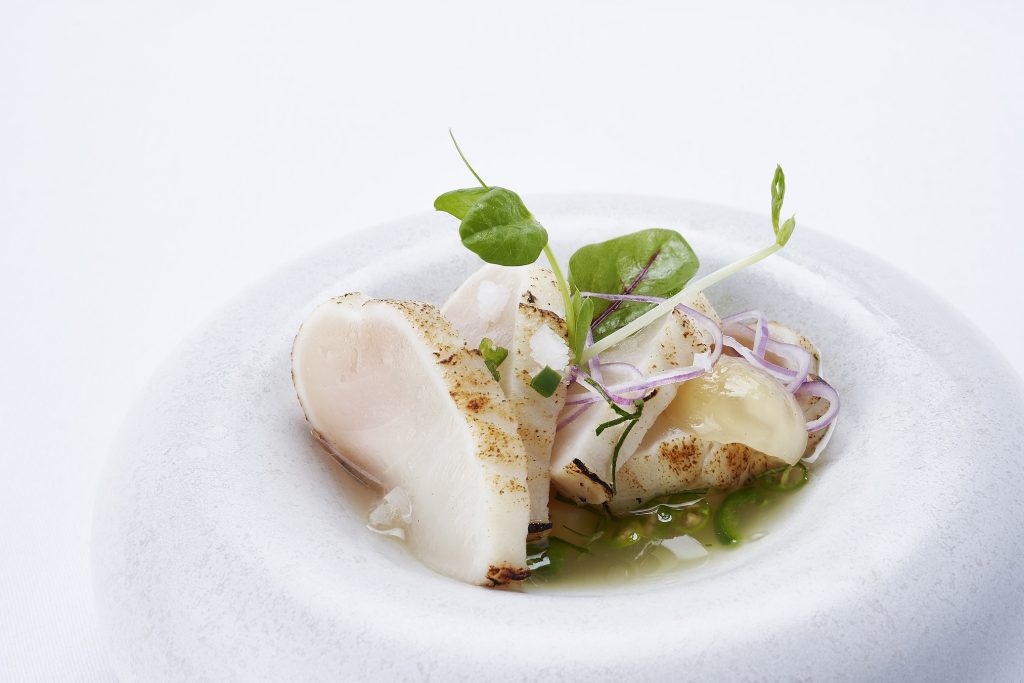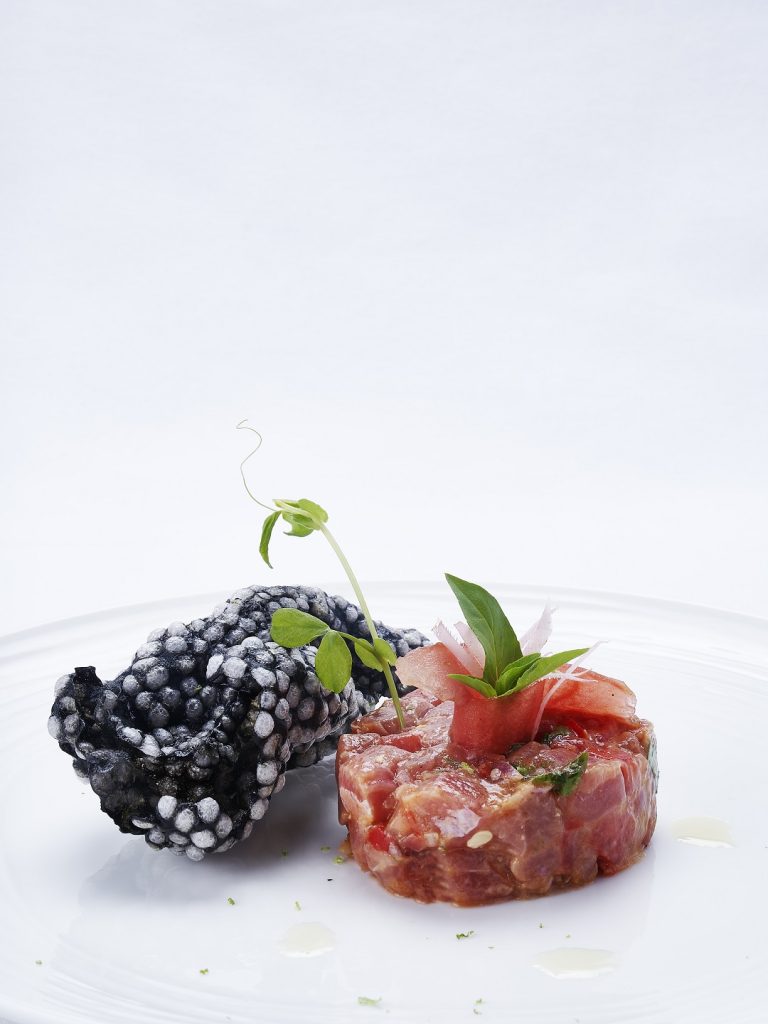 Descending via Karma Kandara's recently re-launched hill tram service, guests will find the pristine Karma Beach, where the resort's Le Club 22 has unveiled its brand-new delights. The menu at Le Club 22 now focuses on Italian-Mediterranean cuisine with a flavour-forward Californian approach, promising a dining experience that showcases both vibrant flavours and high-quality ingredients.
At Karma Beach and Tiki Bar, where the sea, sun and culinary wonders collide, guests can indulge in a fantastic "beach snack" concept that celebrates international flavours inspired by Chef Joseph's recent travels, launching a delectable new menu that will surely please guests' palate.
Several must-try dishes include the flavourful Miyazaki A5 yakitori, authentic Baja fish tacos with homemade flour tortillas, as well as Karma Beach classics such as the staple wood-fired pizzas crafted with imported flour, juicy tomatoes, and Fontina cheese sourced from Italy, elevated with the best local ingredients.
For more bookings or information, call +62 361 848 2202 or visit karmagroup.com
Karma Kandara
Jalan Villa Kandara, Banjar Wijaya Kusuma, Ungasan
+62 361 848 2202
karmagroup.com