Tumpek Landep is a special day on the Balinese Hindu Calendar, it is the time when the Balinese Hindus across the island pay homage to Sang Hyang Aji Pasupati, the god of steel implements.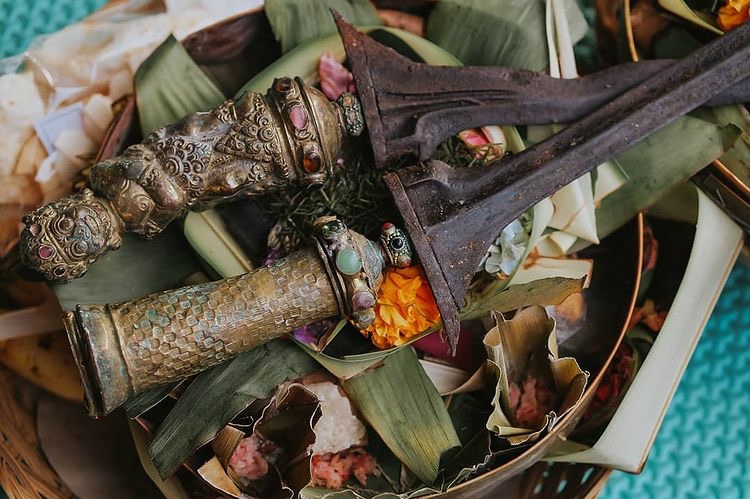 As with many Balinese ceremonies, Tumpek Landep takes place every 210 days. All of the 'tumpek' days and ceremonies occur when Keliwon (the fifth day of the five-day week) falls upon Saniscara (Saturday), which happens every 35 days. Each tumpek is dedicated to a something special, from animals (tumpek kandang) to shadow puppets (tumpek wayang). There are a total of six tumpengs.
Landep roughly translates to 'sharp'. Often the steel implements that were blessed on this day were the weapons, like the Keris Dagger or the spear (used by Baris dancers and warriors of the past). Some understand this as the day when these items are once-again imbued with their magical powers. Keris, especially, are said to be powerful weapons of lore, some even possessing a soul.
Of course, in today's world, these ancient weapons are often heirlooms or collections and tumpek landep has evolved to be a blessing of all metal items, especially vehicles. So, other than the usual prayers conducted in home or village shrines, or in the temple, you will see cars and motorbikes being blessed. This extends to showrooms, where whole collections of cars and motorbikes are blessed by a priest. Nowadays, even computers are blessed on tumpek landep.

As you walk or drive around the island, you will see cars and bikes adorned with little offerings – some hang on the front of cars, or dangle from side mirrors. What may be seen as simple decoration to outsiders or tourists, these offerings are signs that the object has been blessed.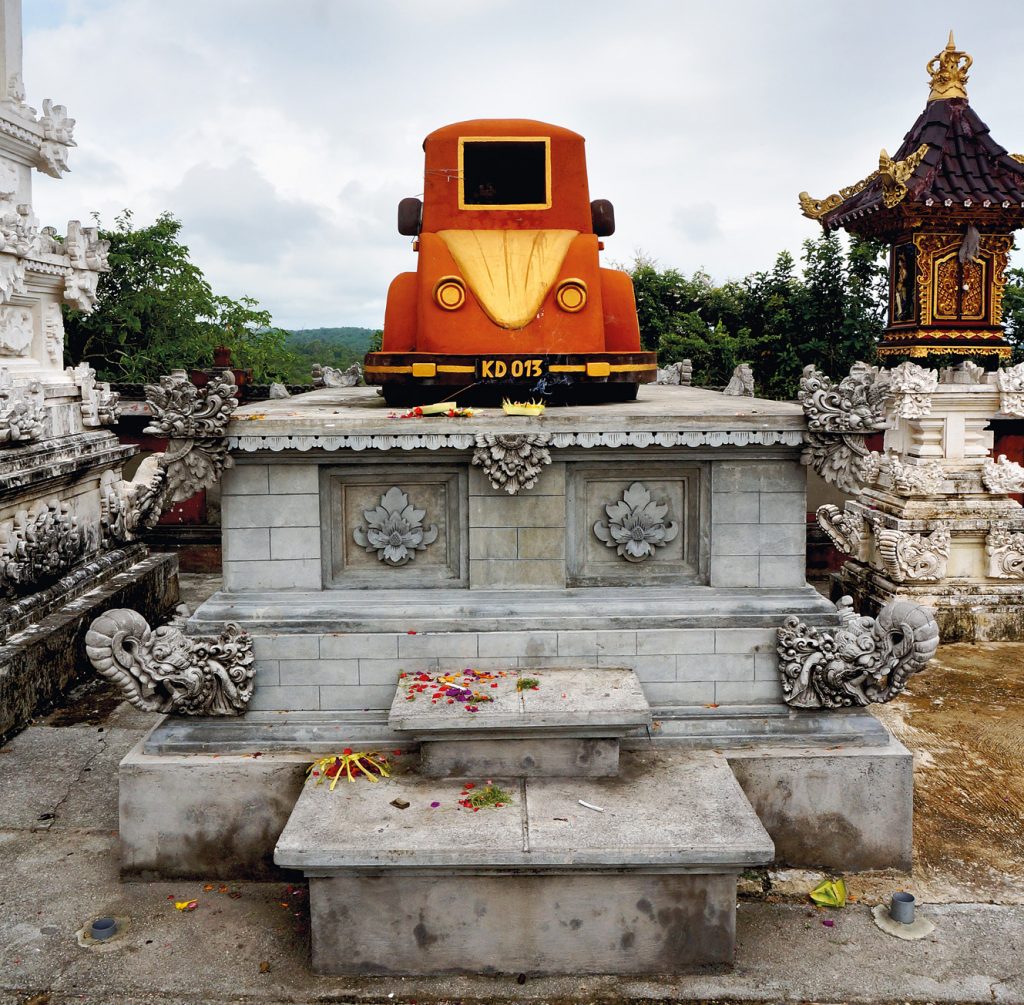 Tumpek Landep is a big part of the Hindu annual rituals, and once again proves how unique this island really is. Learn more about Bali's Biggest Celebrations here.