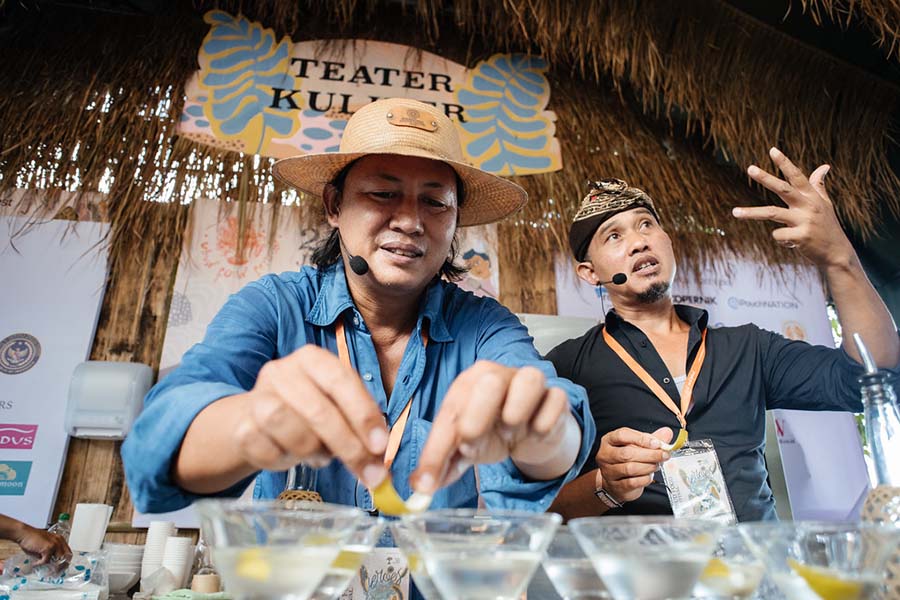 The Ubud Food Festival 2023, one of Southeast Asia's most exciting culinary events is back. From 30 June to 2 July 2023, the celebrated festival will be bringing more than 40 local and international chefs in an array of shows, talks, classes and dining experiences.
The festival's theme is Soil ('Tanah'), as the source of life and food, this year's speakers will dig deep into the significance of this crucial natural resource that sustains our lives. "Soil always provides and this year we want to honour its fundamental importance. The land is a wise and spiritual mother that we often forget and while it continues to nourish us, it must also be protected," says festival Founder and Director, Janet DeNeefe.
From Michelin-starred to Asia's and the World's 50 Best, the chefs coming to this year's Ubud Food Festival come highly decorated. Over the three festival days they'll be appearing in special lunches and inners, food tastings and cooking demos, masterclasses and food talks; bringing their particular expertise with them, be it fusion dining or eco-friendly food produce. Below we share some of the highlight lineup for Ubud Food Festival 2023.
---
Ubud Food Festival 2023 Line Up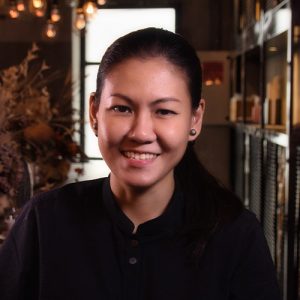 Johanne Siy
As a chef, Johanne Siy hailed from the Philippines and has crafted an international career, having worked in the United States and several Scandinavian countries. She has been named by Asia's 50 Best as Best Female Chef. Currently, she's working as the head chef for Lolla Singapore, which offers Mediterranean cuisine with an Asian touch.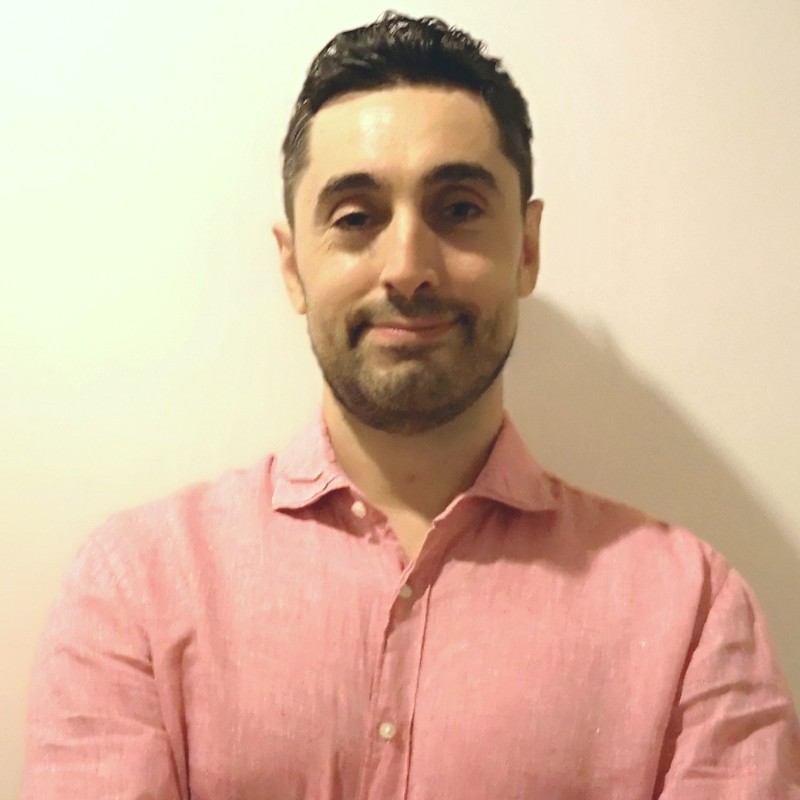 Gabriele Castagnetti
Gabriele has been working as a food scientist for the last 20 years in Europe and Asia. His projects mainly aim at creating healthy and delicious food whilst at the same time solving environmental problems like deforestation and climate change by focusing on plant-based foods. He founded the Nth Wonder gelato brand—a vegan gelato using kenari nuts from the rainforest as its main ingredient.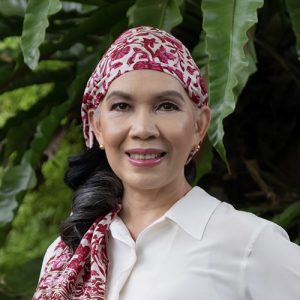 Petty Elliott
Petty Elliott is an Indonesian chef, food critic and cookbook author who originally came from North Sulawesi. She is best known for her innovative and mouth-watering fusions—crossovers between the spicy Manadonese cuisine and Western foods, like the Manadonese Risotto, or the slow braised chicken with young nutmeg and clove leaves, bread dumplings, onion cream, walnut and grapes.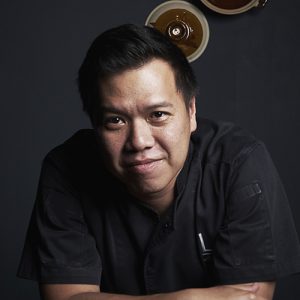 L.G. Han
Singaporean chef, L.G. Han is the founder of Labyrinth Restaurant, which offers contemporary Singaporean cuisine tinged with nostalgia. The foods offered at Labyrinth, which has been recognised by Asia's 50 Best Restaurants, are inspired by the kind of flavours he grew up with.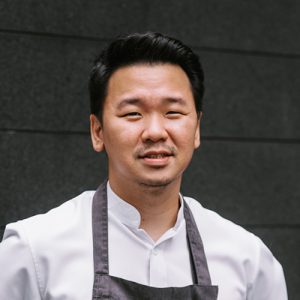 Hans Christian
Chef Hans Christian is the face behind August Jakarta, a fine dining restaurant which has recently been named 'The One to Watch' by Asia's 50 Best Restaurants. He runs the restaurant together with Budi Cahyadi from the West Nusa Tenggara. The restaurant serves Indonesian foods from different regions, like octopus with Andaliman spice from North Sumatra, using French cooking techniques
---
The 'UFF' Experience
What can you expect from the three days of festival? What is there to do, see and experience?
The festival offers thought provoking panel discussions, immersive masterclasses, workshops, food tours, long table lunches, dinners, jungle foraging and cocktail parties. At night you can unwind at the Festival hub while experiencing Bali's best pop-up food stalls, film screenings, live music and DJs. Here's a breakdown of all the different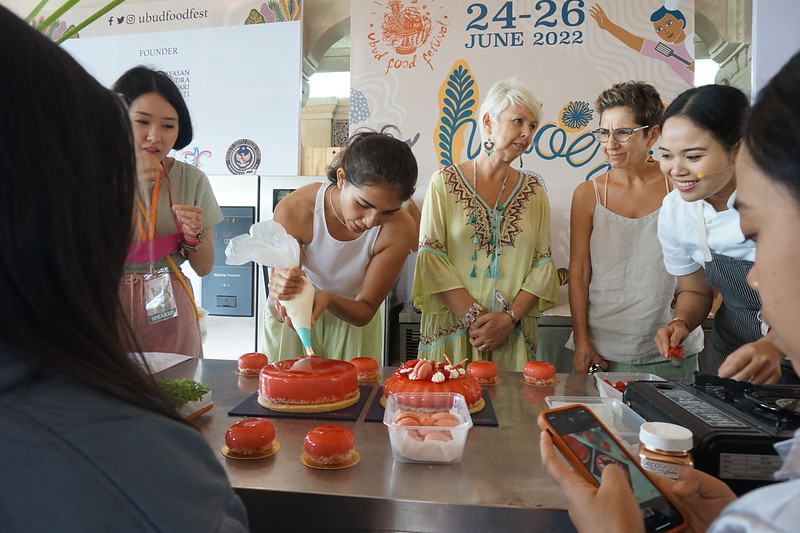 Teater Kuliner: A live-cooking stage celebrating Indonesian cuisine, featuring the archipelago's most talented chefs. A chance to watch and learn directly from them, and of course, taste their creations firsthand.
Food for Thought: Where all the important conversations on food take place! A stage of learning and insight as producers and consumers come together to share the latest in culinary innovation to sustainable farming.
Special Events: From long-table lunches to unexpected chef collaborations, these are UFF's unmissable dining experiences featuring Southeast Asia's leading chefs in some of Bali's favourite restaurants and kitchens.
Film and Music: Come sundown, 'Taman Kuliner' festival hub becomes a place to eat, drink, sing, watch and enjoy. 
To find out more about the program, line up, special events and tickets head to ubudfoodfestival.com or follow them @ubudfoodfest on Instagram.