This month we feature FOOD, so whet your appetites, get into the gym, pour the cocktails, and sharpen the carving knife; you are in the right place for the culinary experience of a lifetime.
Paris, Rome, London and New York are the culinary capitals of the Western World we are told, with Sydney, Singapore and Hong Kong leading the way in Asia-Pacific, but wait a second, the beachside brasseries of South Bali and the river gorge restos of Ubud put up a very good case for inclusion in this exclusive list.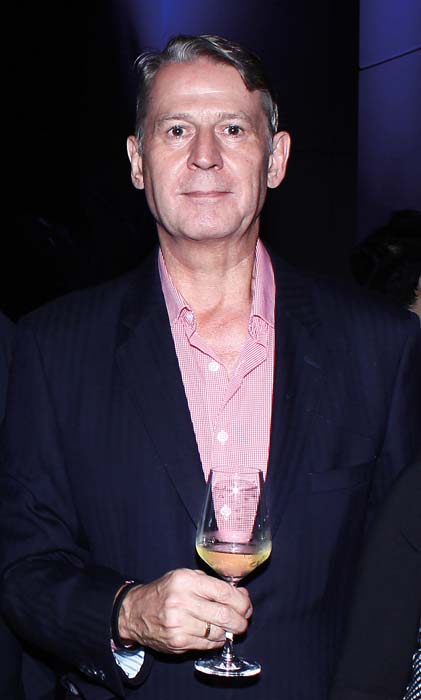 We keep on reading about the "I came to Bali to find myself but stayed to found a business" success stories and they are all true. Well, most of them. Chris Salans of Mozaic, Said and Doudou of Warisan then Metis, Will Meyrick of Mamasan and Hujan Locale are three well known cases, but there are a lot more than that spread all over the island: Sagon Tonas, who launched the Ryoshi chain, the wonderful Nuri who with her late husband created the iconic Naughty Nuris in Ubud, the team's behind KU DE TA and La Luciola who preferred to keep their names out of the press.
Of course, we can't forget John and Zenik Taylor who started the whole thing with the classic Poppies Restaurant 38 years ago (and it's still going!)
Sure, these are the old school gastronomic entrepreneurs, and we should probably get more up to date with Blaise and Zorha of Bistrot and Balique, Mandif, with his Teatro Gastoteque and now Blanco, Megan with Kebun Ubud, and the charming Asri with the ever popular Biku.
But even these have been challenged by the even later wave of bold newcomers such as Ubud's Locavore and Room4Dessert. But I prefer not to include the very latest openings until they prove themselves by staying open for a few more years!
So far I haven't even mentioned any restaurants in hotels since they are more corporate and not driven by the personal dreams of the owners as above. But they boast some seriously good chefs and menus and are worthy of the special celebration night out. I have to mention Kayuputi in the St Regis, Ju Ma Na in the Banyan Tree, Plantation Grill in Double Six, and Cascades in the Viceroy. But most five star hotels have more than adequate outlets offering Chinese, Japanese, Italian, French, Thai, and Indonesian food.
But wait, I haven't mentioned Balinese food at all, and it needs to be included. There are great offerings all over the island but the showcase is probably Waroeng Tugu, Kampoeng Bali in Ayana, Plantation in Alila, Ubud – and of course the renowned Made's Warung. Make a special effort to try the local cuisine.
But sorry everyone don't just walk down the road and go to the fast food joint. You can do that at home!
Selamat Makan, Happy Eating.
Alistair G. Speirs, OBE