The mid-year summer holiday is fast approaching, a time to detach from reality and enjoy leisurely moments with family and loved ones. To accommodate your summer break, take the time to unwind, relax and let your hair down at one of these stunning villas and properties found across Bali.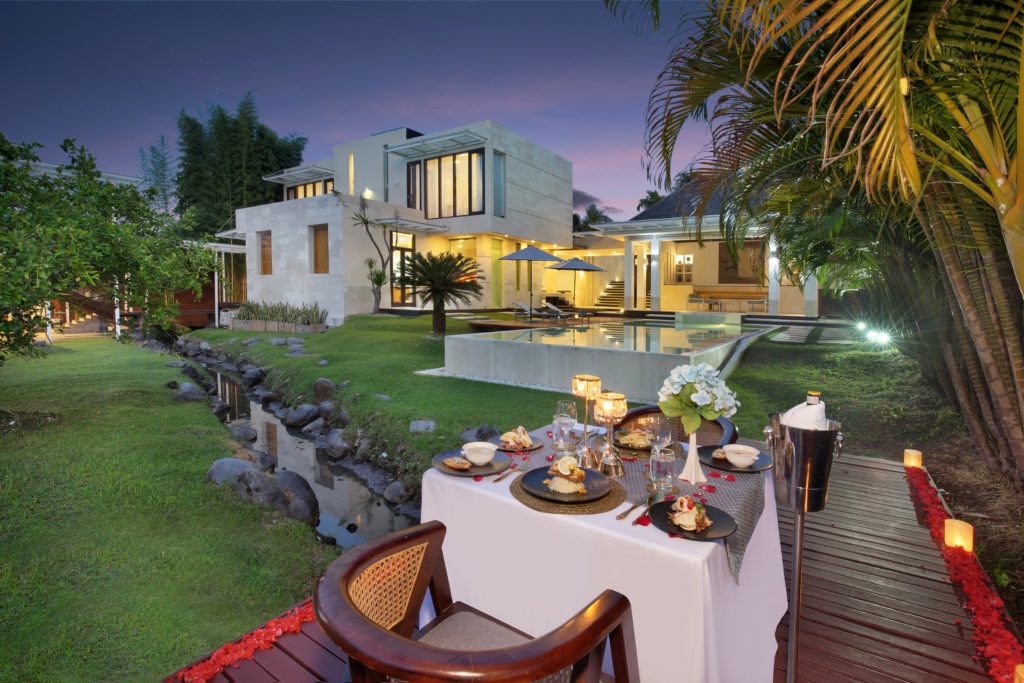 Carrying the motto of "One Stop Hospitality Experience to Remember", leading hospitality management company, Ini Vie Hospitality, strives to provide the finest accommodation that caters to travellers' every need. Their extensive catalogue of properties located throughout the island offers exactly that, presenting travellers with a selection of both villa and resort accommodations, as well as restaurant, spa and beach club destinations across Ubud, Legian, Seminyak, Canggu, Jimbaran, Sanur all the way to Tabanan.
This holiday season, embark on a memorable vacation with loved ones and take the time to reconnect with each other through quality experiences in comfortable accommodation at one of Ini Vie Hospitality's properties.
Not sure where you want to stay? Here are some examples of what Ini Vie Hospitality has available to spark your interest and give you some inspiration for your tropical summer getaway:-
---
1. Kaamala Resort (Ubud)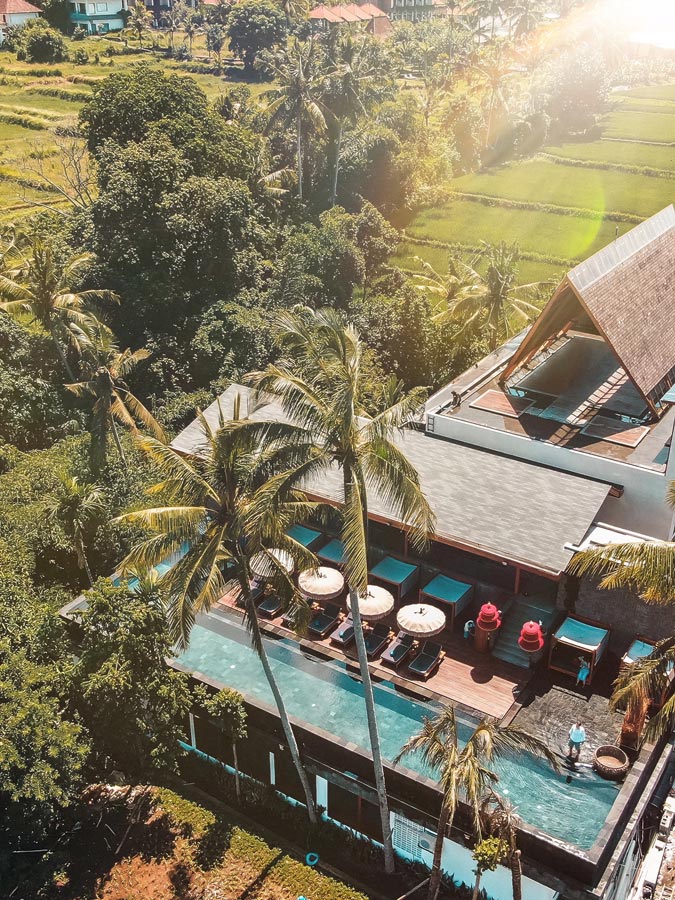 A romantic haven for honeymooners, Kaamala Resort Ubud is nestled in the heart of Central Ubud. This resort features the Suite Forest View with a Public Infinity Pool and the Royal One-Bedroom Villa with a Private Pool, an idyllic honeymoon destination for lovers seeking to spend intimate and special moments during their romantic escape amidst the lush jungles of Ubud.
The resort is fully equipped with fantastic facilities including the Wild Air Restaurant, which offers an Asian and Western menu with signature beverages set amidst unspoiled natural surroundings; Svaha Spa, uniquely perched atop a cliff overlooking the jungle and river offering traditional massage treatments; The Chapel, a beautifully-designed venue for wedding celebrations in modern Balinese architecture; and an infinity pool with breath-taking views overlooking the verdant valley.
@kaamalaresort | kaamalaresort.com
---
2. Sana Vie Villa (Seminyak)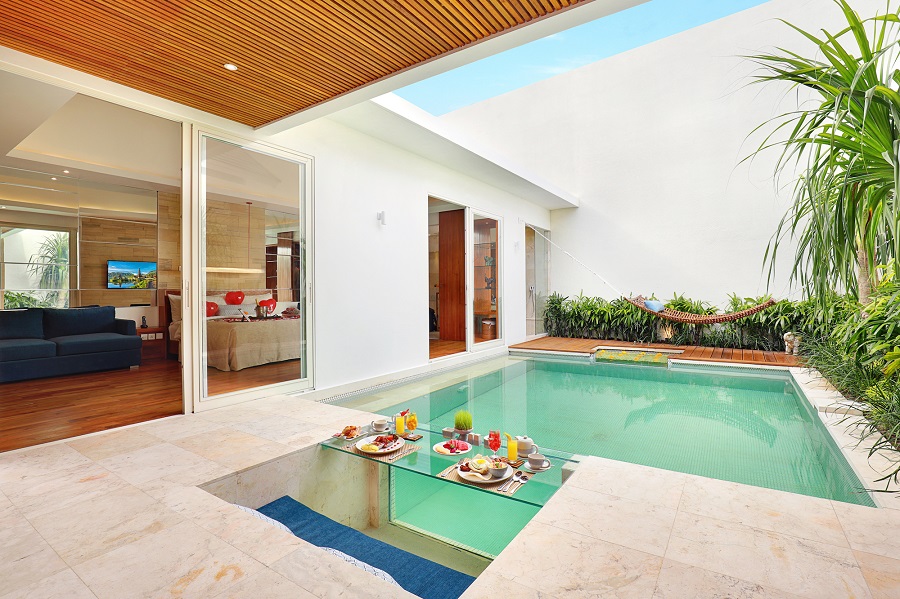 Sana Vie Villa has been designed in a harmonious blend of contemporary Balinese and Japanese concepts to present a unique accommodation, featuring spacious bedrooms and bathrooms adorned with wooden elements and intricate furnishings along with sunken sofas and a semi-outdoor kitchen.
The accommodation offers two different villa options, perfect for couples and families. The Smart One-Bedroom Villa with Private Pool and Bathtub is 120 sqm in size featuring King Beds that can accommodate 3 adults or 2 adults and 1 child; while the Two Bed-Room Villa with Private Pool and Jacuzzi is 150 sqm in size, featuring two King Beds that can accommodate up to 5 adults or 4 adults and 1 child.
For the convenience of guests' stay experience, Sana Vie Villa has been outfitted with cutting-edge technology including Smart Electronic Devices in the Smart One-Bedroom Villa, which allows them to do everything in the room with voice commands including turning on/off lights and TV, play music and other facilities that are connected to smart devices without having to set up the device manually. They also provide entertainment access such as Netflix, YouTube and Spotify as well as Alexa smart device.
@sanavievilla | sanavievilla.com
---
3. Sanora Villa (Sanur)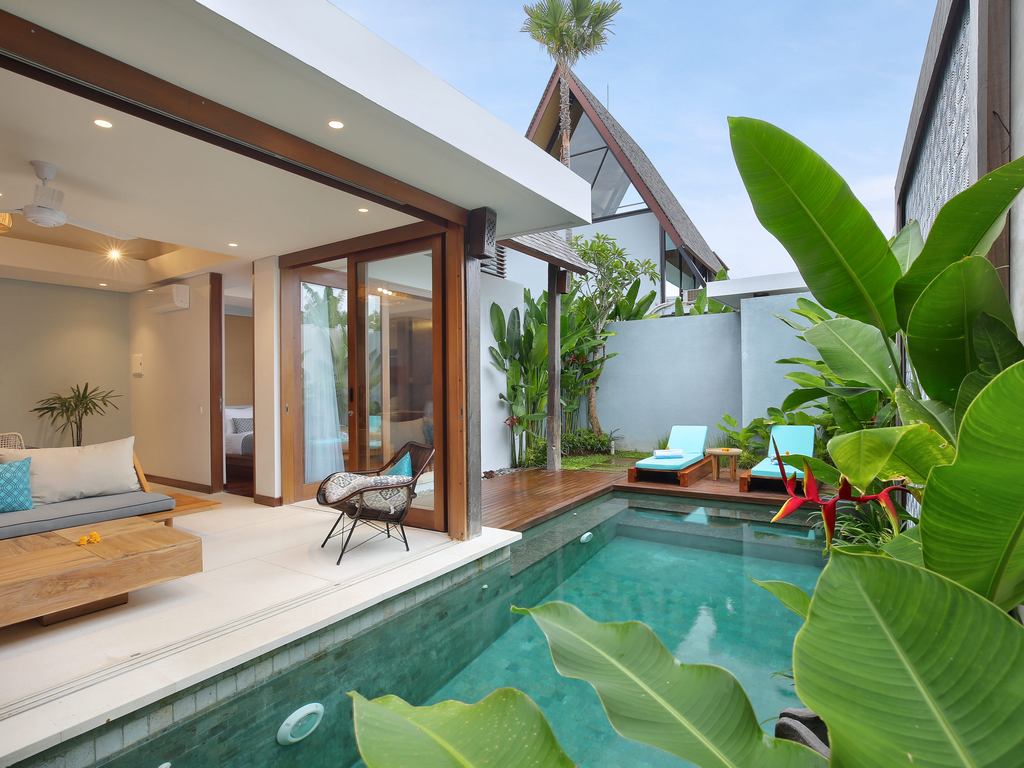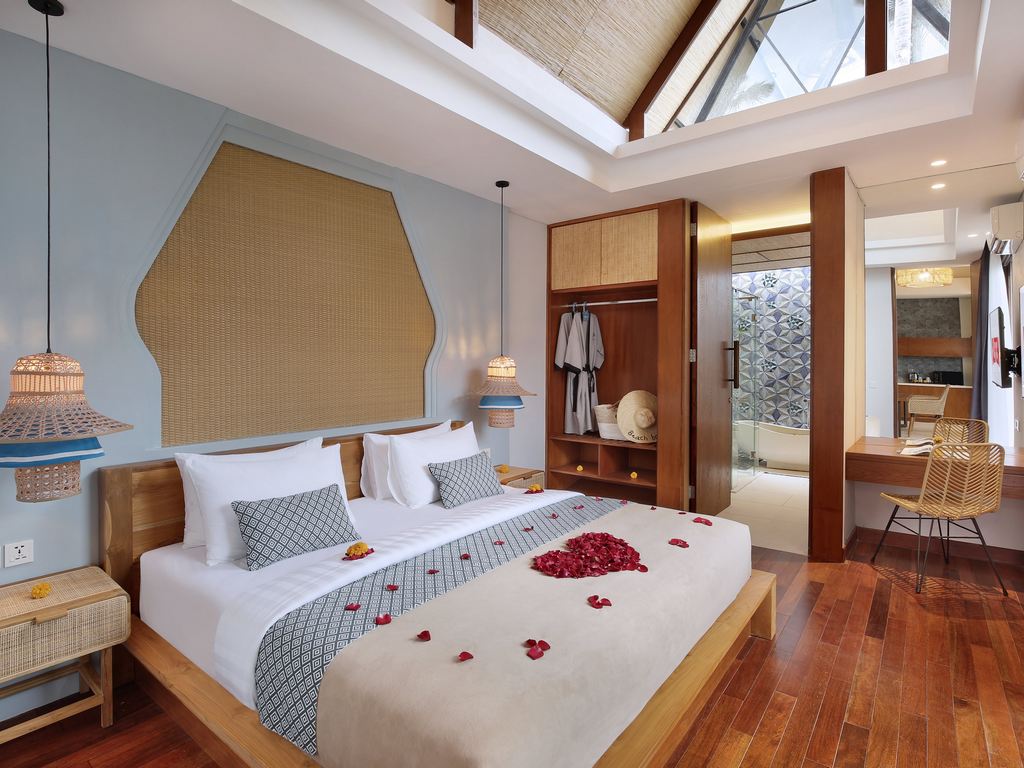 Sanora Villa is a family-focused villa destination in Sanur that presents a private, modern-meets-tropical accommodation experience amidst this favourite holiday destination. The area's more traditional style may not appeal to all travellers, especially when it comes to accommodation. This is precisely what Sanora Villa aims to address with their new and sophisticated complex of one- and two-bedroom villas: an accommodation for those who love Sanur but are in search of a more modern stay, complete with all of today's amenities provided for.
Each accommodation is a Two Bedroom Villa with a Private Pool; they are incredibly private, with 180 metres squared provided for guests to feel at home. The ground floor of the villa is comprised of a very spacious living and dining area, as well as a kitchenette complete with a stove, microwave, fridge/minibar and cutlery. The open-concept living area, which opens straight out to the private pool (complete with sunbeds), consists of a proper dining table, sofa and LED Smart TV. It's made to really feel like a cosy home that guests can call their own during their stay.
@sanorasanur | sanorasanur.com
---
4. Aksari Villa Seminyak (Seminyak)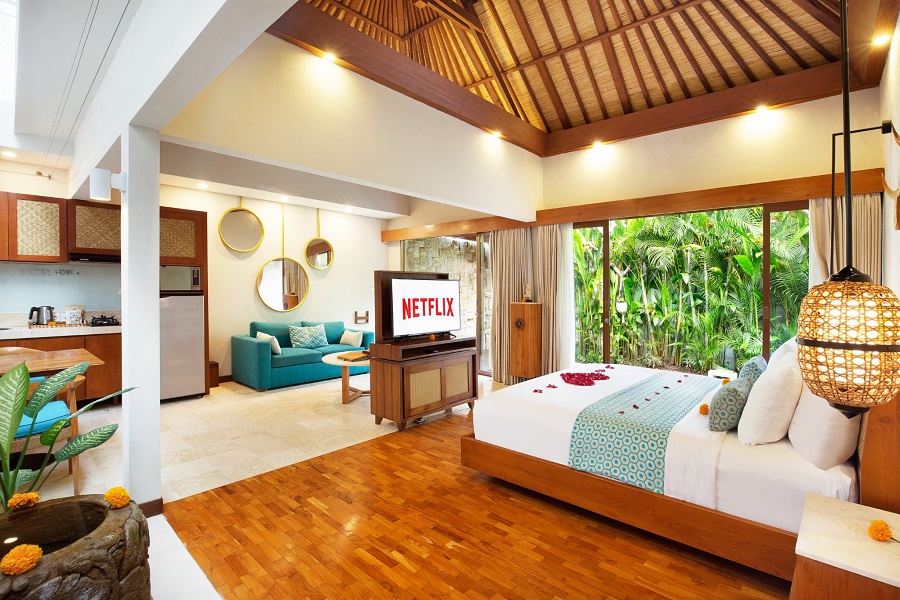 Aksari Villa Seminyak is specifically designed to be the ultimate romantic accommodation where guests can enjoy intimacy and privacy in elegant accommodations. Conveniently nestled nearby Seminyak's most famed hotspots, including the famous Double Six Beach and Potato Head Beach Club and Mrs Sippy Bali, Aksari Villa Seminyak spoils guests with its signature villa facilities and services.
Aksari Villa Seminyak offers a One-Bedroom Villa with a Private Pool and Bathtub, designed with a spacious bedroom, living space, bathroom and kitchen. The 120 sqm villa features King Beds and can accommodate up to 3 adults or 2 adults and 1 child. The villa is adorned with wooden furnishings and décor with interiors dominated with shades of white, blue and brown, while the outdoor private pool area is decorated with lush greeneries.
The villas are equipped with high-end facilities, including Smart LED TV, a Bluetooth speaker, entertainment access including Netflix, Spotify and YouTube, blackout curtains and so much more amenities. If you're looking to treat your significant other with special surprises, Aksari Villa Seminyak provides services for celebratory occasions with romantic décor and exclusive packages.
@aksariseminyak | aksariseminyak.com
Boasting a vast collection of properties, Ini Vie Hospitality presents globetrotters with a range of accommodation options depending on your needs and preferences. Learn more about these properties at inivie.com
Again, if you still don't know where to go, you can explore their many options for accommodation by chatting directly with Ini Vie Hospitality here: Chat Now