The wellness industry has certainly blossomed over the decades, with everything from cryotherapy to gong sessions now on offer. Even when it comes to spas and massages, creativity has taken over to please an increasingly curious band of wellness enthusiasts. But is it all worthwhile? Maybe not, as the folks at the Tea Tree Spa prove that making someone feel good is a simpler process than you may think. 
The Tea Tree Spa can be found inside the Holiday Inn Resort Bali Benoa, settled on the long stretch of Tanjung Benoa Beach next to Nusa Dua. Quite like the compact resort itself, Tea Tree Spa is a modest little spot, unassuming, but don't judge this book by its cover. This writer was pleasantly surprised by the experience that came out of their Tea Tree Signature Massage.
My experience began in their-inspired spa lobby, also known as the relaxation lounge. My therapist, Rita, arrived with a pot of hot ginger, lemongrass and honey tea and a cool towel. Interestingly, she explained why I was given these – to freshen my face and neck, to warm and calm my body. The therapists at Tea Tree Spa are not only trained to give treatments, but to understand them too, their effects on the body and so on . This is so that each therapist can be flexible in meeting your specific needs or wants during your experience.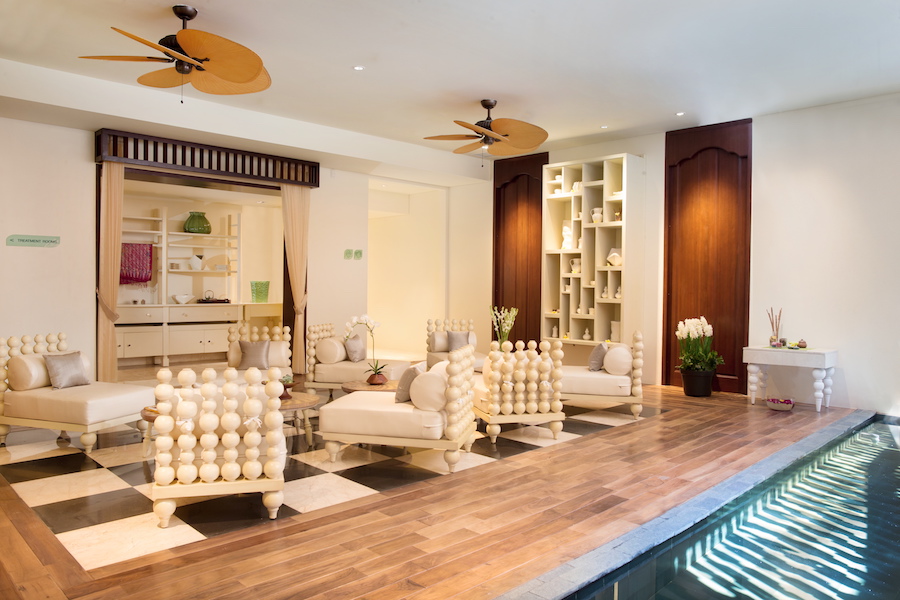 With the tea pot empty, I was brought to the treatment room, one of six available at the spa. Mine was an individual room, but couples rooms are also available. The lobby's Moroccan decor seems to have extended into the room; the wood-lined walls and dim lighting made for a warm, cozying atmosphere, setting the scene for the next hour and a half. 
All changed, it was time to begin the Tea Tree Signature Massage. I took a seat in front of a warm bowl of water, in which I placed the bridge of my feet on top of two large stones. Rita began by bringing forward lavender minerals, asking me to breathe in their aroma before dropping them in the water, this was followed by rose petals and finally lime. Rita explained the uses of each of these fresh, natural ingredients, each providing their own benefits during the warming foot bath. 
It was quite unlike other foot bathing rituals; the stones for one made it feel like my feet were grounded in a natural river, and the explanations of each ingredient added a sensory experience to the process.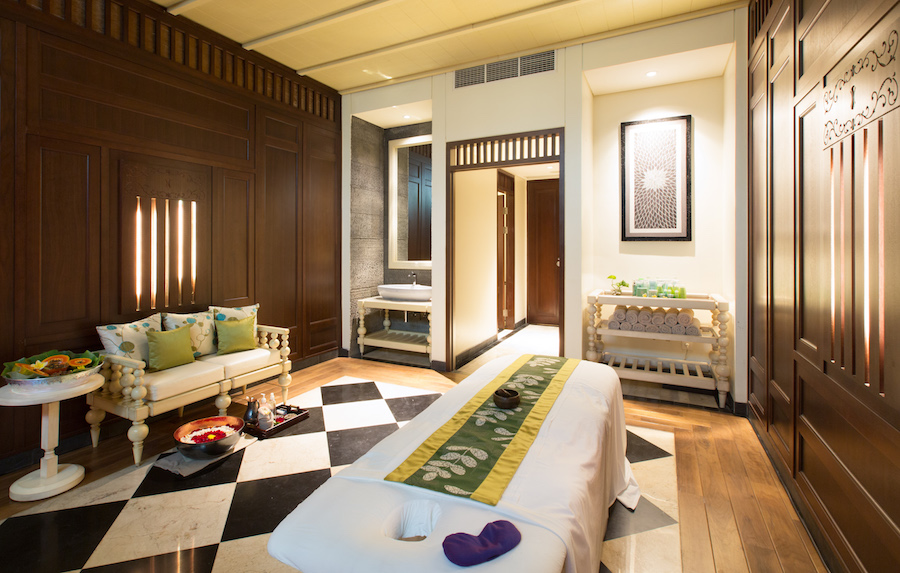 Finally, it was on to the main massage, signalled in by the ring of a Mongolian singing bowl. The Tea Tree Signature Massage, combines both the Balinese massage techniques as well as a warm herbal compress, or a pracob, filled with cloves, ginger and tea tree leaves. As a Balinese massage should be, the therapist introduced a mixture of both long strokes (effleurage) and kneading (petrissage), ensuring the benefits of good blood circulation and muscle tension relaxation respectively. Needless to say, the combination of the massage, the ambient music and the scent of the massage oil had me dropping into a fully docile, dream-like state, somewhere between sleep and wake. A sign of a truly enjoyable massage.  
It was only when the herbal compress came out did I regain (some) consciousness. Fresh out of the heat, two steaming pracobs were pressed against different areas of my back, releasing a healthy aroma of herbs into the air and against my skin. Then, it was back to the Balinese massage and back into the dreamy state.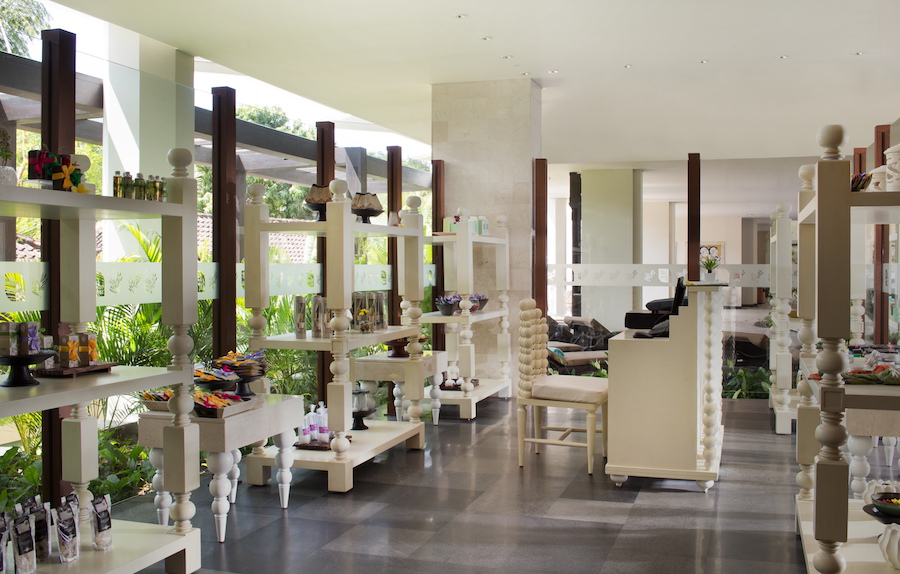 Finishing up, Rita brought in a cool, fresh pressed juice to bring me back to my senses. She instructed me not to wash the oil off my body, saying that the full benefits to the skin would require 2 hours. Not to waste the opportunity, I followed her sound advice. 
What was most apparent to me throughout the thoroughly enjoyable massage was how incredibly straight forward it was. Fresh ingredients, from the minerals, herbs and oils; very well-executed massage techniques; and a warm, positive therapist to bring you through the experience. No contraptions, just the senses. A constant flow that made it easy to just lie back and let relaxation come at its own accord. I felt good, and it was done with so much simplicity. 
Whilst there is certainly a place for high-tech wellness techniques and new, alternative treatments in the world, sometimes a really good, classic massage is all you need to feel better.
Holiday Inn Resort Bali Benoa
Jl Pratama, No.86, Tanjung Benoa, Badung, Bali 80363 Indonesia
+62 361 894 7888
balibenoa.holidayinnresorts.com